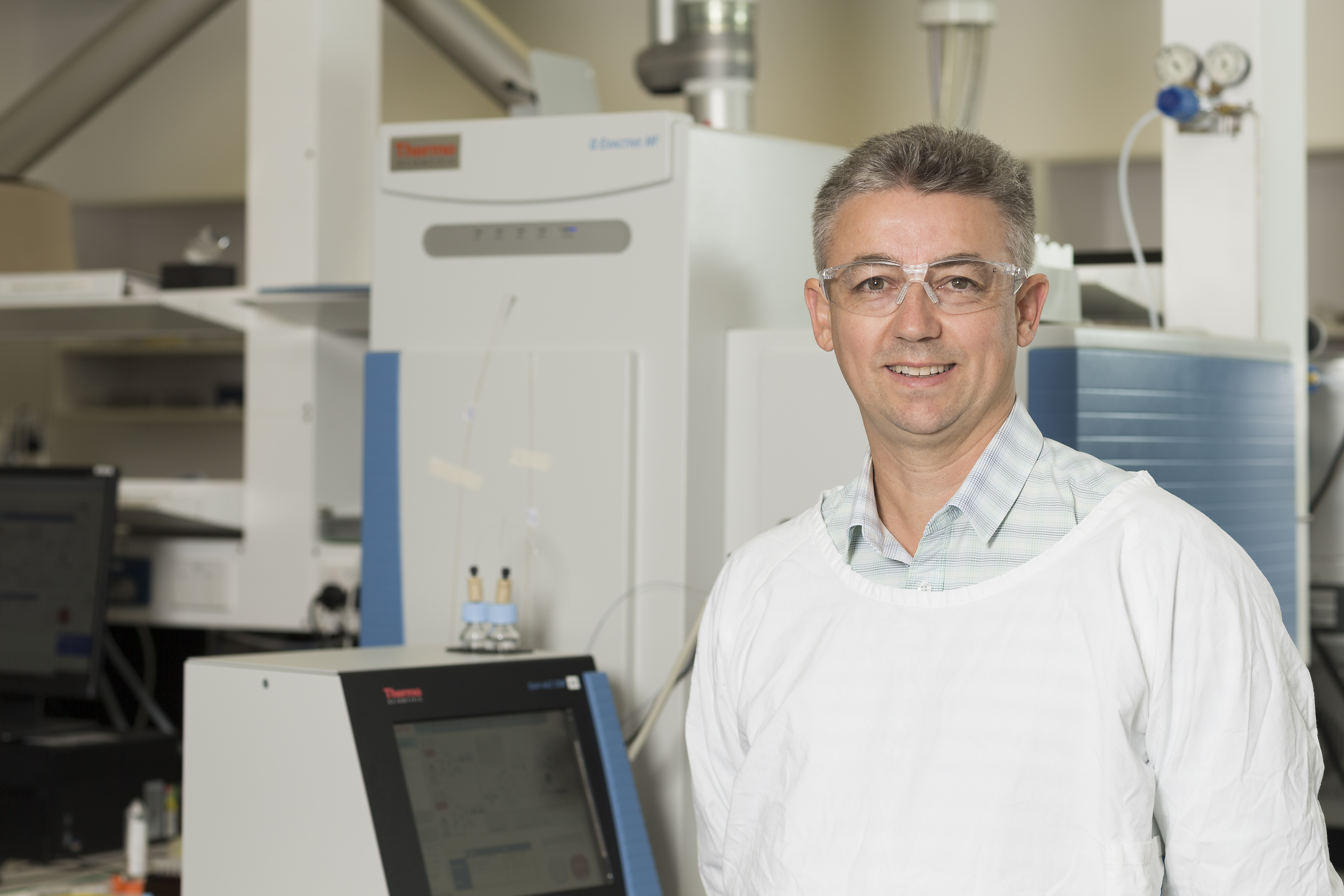 The Kolling is set to be one of the first institutes in New South Wales to introduce new world-leading technology, boosting our cancer and neuroscience research capabilities.
The Digital Spatial Profiling System has been made possible following a $535,000 grant from the Australian Research Council LIEF scheme. The project is being co-funded by the University of Sydney with a $250,000 contribution, and Macquarie University with a $50,000 commitment.
Grant leader and cancer researcher Professor Mark Molloy has welcomed the establishment of the microscopy system, which has been recognised as one of the most exciting technological advances in the investigation of biological samples globally.
"This is wonderful news for our researchers, the Kolling, our partners and ultimately the community of patients we serve," said the Lawrence Penn Chair of Bowel Cancer Research.
"It will significantly extend our research capabilities and represents an important step towards new treatments.
"The digital spatial profiling technology will allow researchers to divide tissues into spatial regions to study how proteins and genes are regulated within parts of the tissues.
"Importantly, this will address the limitations of conventional gene and protein profiling methods that produce averaged data which fail to consider the discrete spatial organisation that occurs within tissues.
"This will lead to new discoveries around the intricate biological processes that go wrong in diseased tissues, a key step towards finding new drug targets and treatments."
During its initial phase, the new equipment will be used in the study of cancers and neuroscience. This will be extended to include investigators from molecular biosciences, bioengineering, plant biology and bioinformatics.
The Kolling's Executive Director Professor Carolyn Sue and her neuroscience team have welcomed the chance to utilise the new technology in their innovative research projects, especially with their Parkinson's disease research.
"Using this system will enable us to understand how we can protect neurons from degenerating. I am excited to gain insights into how we can intervene in this process so that we can improve the lives of our patients with this debilitating disease," said Professor Sue.
It's anticipated the new system will deliver broad ranging and long term benefits, with the next generation of research students expected to be trained in this technology.