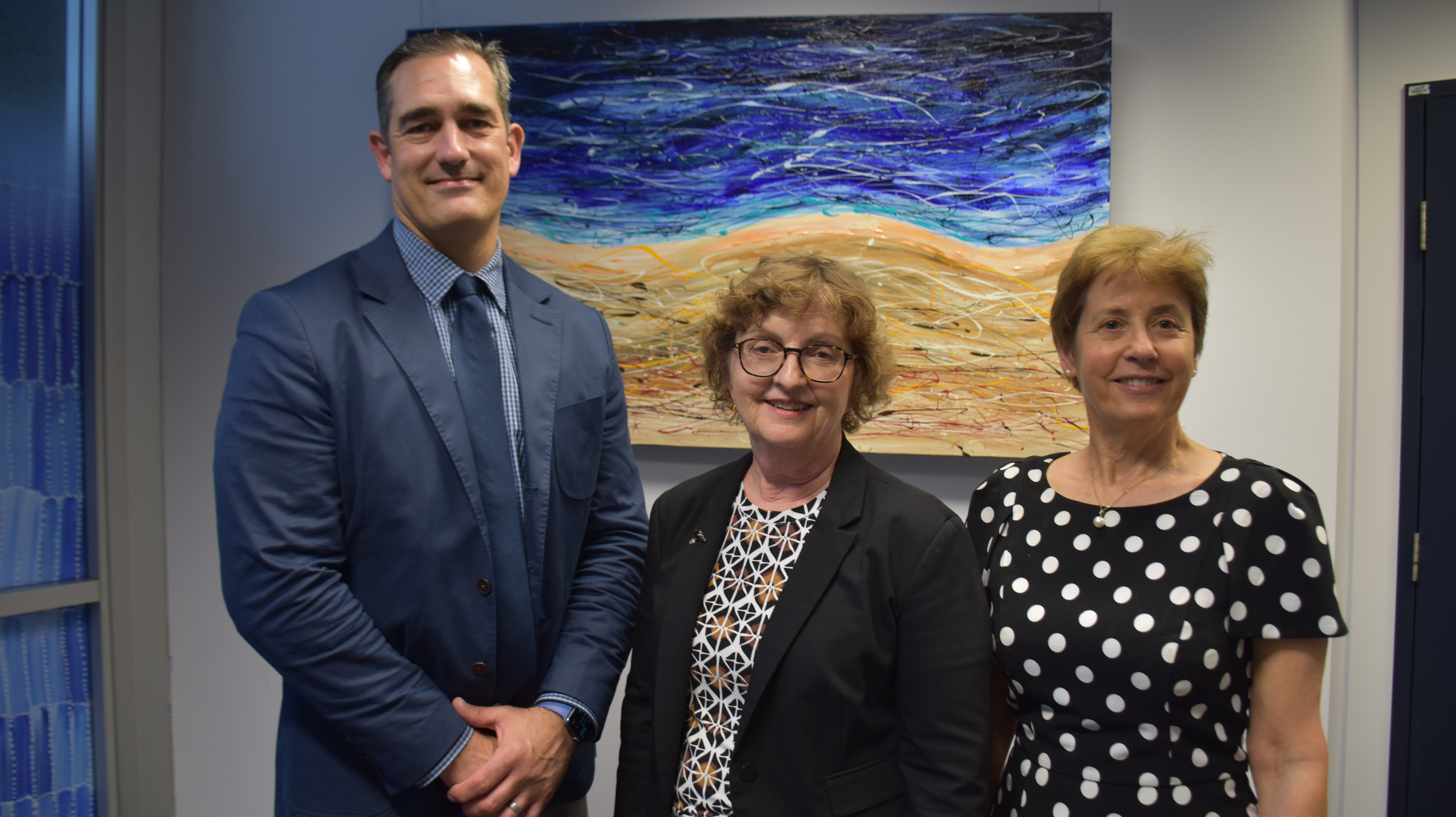 The diverse range of exciting research underway across the Northern Health Precinct was profiled during a recent showcase, highlighting the impact of research throughout Northern Sydney Local Health District.
The event directed the spotlight to a range of disciplines driving research including nursing, midwifery, and pharmacy, as well as allied health and public health.
Precinct Academic Director Professor Robyn Gallagher co-ordinated the event, saying it was a wonderful opportunity to showcase a collection of emerging leaders and present details of their valuable projects.
"Our event provided an insight into the successful collaborative efforts involving the University of Sydney and the Northern Sydney Local Health District, and the tangible impact these projects are having on the delivery of care," she said.
"There are so many dynamic projects underway from a mobile app to support pulmonary rehabilitation to the delivery of remote cardiac rehabilitation, and programs to improve cancer care.
"It was encouraging to hear our researchers are enhancing the delivery of care with nutrition services, speech pathology and sleep programs to name just a few."
One clinician researcher to present at the event was Associate Professor Tom Buckley – a registered ICU nurse and Precinct Research Education Academic Director.
Tom shared details of his work investigating the physical and psychological impact of bereavement. He has particularly focused on the impact on heart health with research indicating there is an increased cardiovascular risk for both men and women in the weeks and months after they lose a loved one.
"We know that death from a cardiac related event is one of the highest causes of mortality during bereavement," he said.
His research also assessed the benefits of Aspirin and the heart lowering drug Metoprolol and their ability to reduce cardiovascular risk factors in the weeks after the death of a loved one.
"Our research has shown the use of medication not only lowers the cardiovascular risk factors, but also reduces depression and anxiety symptoms in the early bereavement period.
"Interestingly, we found this trend continued even after people came off the medication, providing a longer-term benefit for this group."
The showcase profiled the development of Australia's first mobile health platform which supports those with respiratory disease to complete a virtual rehabilitation program.
The app, originally developed with the CSIRO, is driven by globally recognised experts and offers individualised exercise and education programs.
NSLHD clinical specialist physiotherapist and University of Sydney honorary lecturer Dr Sally Wootton said the team is tremendously proud of the platform.
"It has taken five years to develop our innovative app but we are thrilled to now have a commercial partner and to be supporting a large number of people living with chronic respiratory disease with this virtual rehabilitation program," she said.
The showcase also focused on research comparing in-person and remotely-delivered cardiac rehabilitation.
PhD candidate Dion Candelaria said services pivoted to remote delivery with the onset of COVID-19, and this provided a chance to measure the benefits of each model of care.
"We found positives with both approaches, with some patients preferring face to face communication with clinicians and other patients, while others welcomed the convenience of the remote service with no travel and quicker access to care.
"We know that the sooner patients access care the better the health outcomes, so there are clearly benefits with remote services.
"We will continue to develop a hybrid model of cardiac rehabilitation care, combining the best components of in-person and remote care."
The showcase broadened awareness of the diversity of research across the Northern Health Precinct, and encouraged further collaboration.