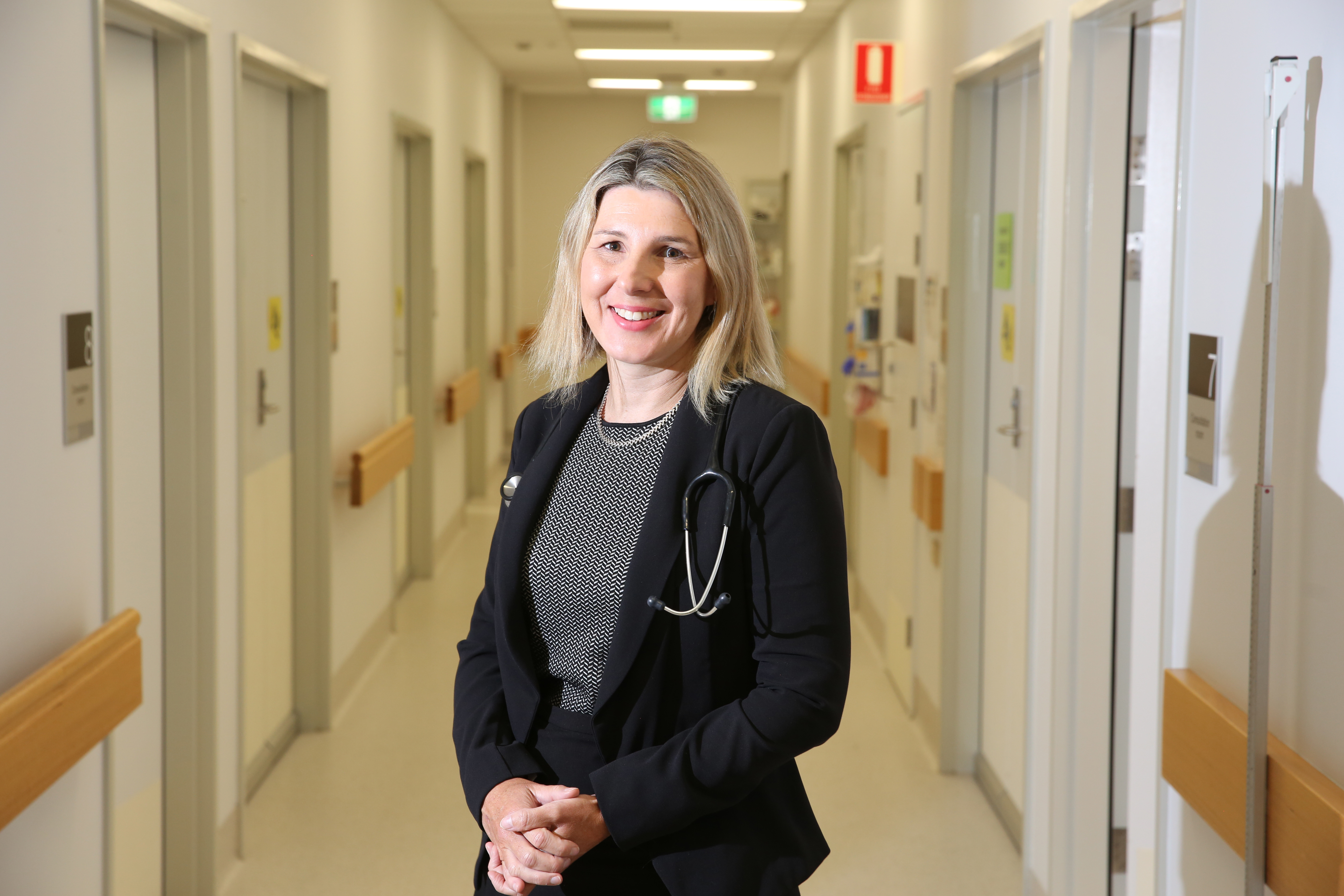 Kolling researcher and Royal North Shore Hospital endocrinologist Associate Professor Sarah Glastras will have a key role in a national effort to improve long-term outcomes for those with diabetes.
The initiative has brought dozens of experts from across the country together under the banner of the Australian Centre for Accelerating Diabetes Innovations Research.
International collaborators will also be involved, providing crucial research data and supporting advances in the delivery of care.
The centre, which has been made possible with Federal Government funding, will drive improvements in the care of those with diabetes from diagnosis through to its devastating complications.
Importantly, the program will aim to support Indigenous and non-Indigenous Australians, addressing inequities in care and increasing life expectancy for all Australians. Targeted programs will ensure equal access to new products and clinical trials regardless of cultural backgrounds or remote locations.
Associate Professor Glastras is the training lead for the project, and will oversee the program along with a team of training advisors from each state and territory.
"This is a tremendously exciting program bringing the brightest minds in the country together to deliver new models of care for the diagnosis, prevention and treatment of diabetes and its complications," she said.
"I'm thrilled to have been appointed the ACADI training lead and I look forward to providing much needed support to trainees, especially in the areas of research translation - making sure that the research that we do leads to important benefits and outcomes for our patients.
"The ACADI training program will leverage the expertise from the medical and research community, government and related agencies, commercial partners and people with diabetes."
The national initiative has identified three priority areas, including a focus on diabetic kidney disease, diabetic foot syndrome and complications from hyperglycaemic hyperosmolar syndrome.
A third of people with diabetes develop diabetic kidney disease, which is the leading cause of end-stage kidney disease, and a major risk factor for cardiovascular disease and premature death.
"Sadly, current interventions only slow the progression of diabetic kidney disease.
"It's anticipated there will be an increasing demand for kidney replacement therapy with our ageing population and an increasing prevalence of diabetes in younger age groups.
"We are very hopeful that this national initiative will accelerate innovations to improve the lives of people with the disease and at risk of developing the condition.
"Our research will focus on the early identification of people at risk, improvements in diagnosis, prognosis and management. We hope that this collaborative approach will deliver real improvements in the care offered to all communities."
In further encouraging news, Sydney Health Partners has established a Diabetes and Obesity Clinical Academic Group. A/Professor Glastras will be part of this new collaborative group which will explore research gaps in obesity, pre-diabetes and diabetes treatment.