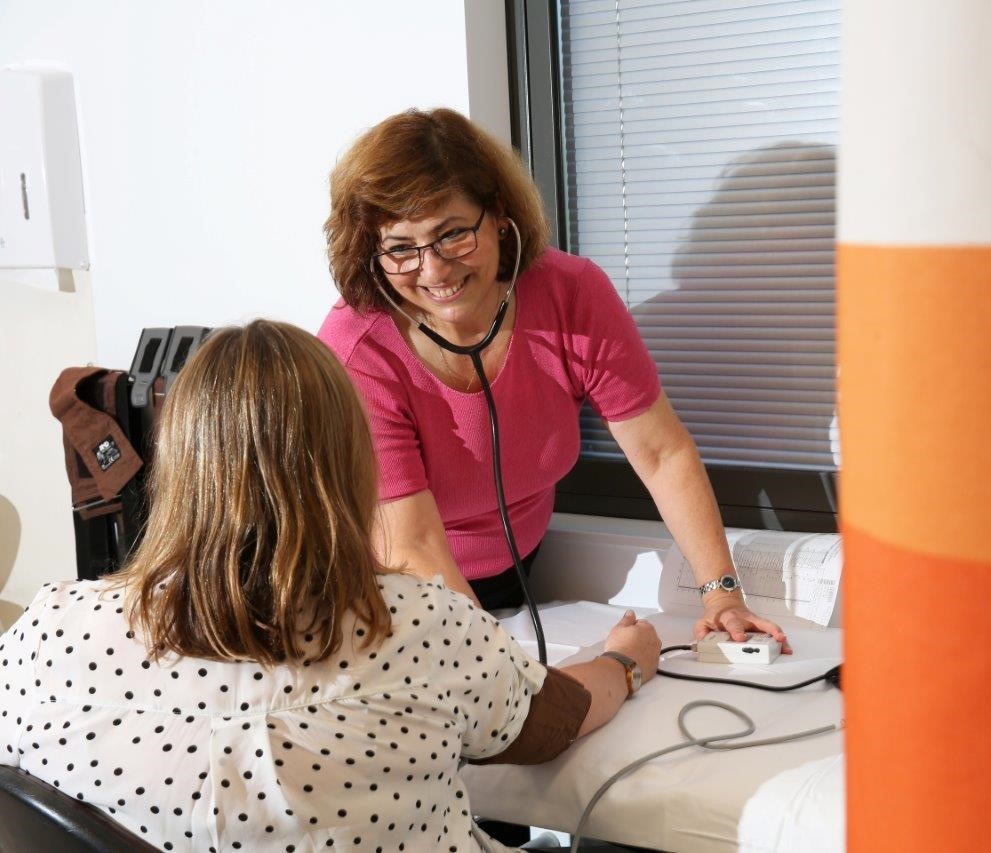 Kolling Institute researcher and RNSH Senior Hospital Scientist Dr Anastasia Mihailidou says she was delighted to showcase the district's work in blood pressure management on the world stage.
Dr Mihailidou, who is head of the Kolling's Cardiovascular and Hormonal Research Lab, presented at the recent International Society of Hypertension Scientific Meeting in Japan.
Globally renowned academics and clinicians were among those who attended the event, which profiled the latest clinical and biomedical research into the treatment of hypertension.
"I was excited to talk about my professional passion about accurate blood pressure measurement," said Dr Mihailidou, who presented on Hypertension Therapy Using Diagnostic Service for Ambulatory Blood Pressure Monitoring.
"I am proud that my work was considered of interest to the international community involved with this meeting.
"Outlining some of the work being done in this area locally was a great honour not only for myself, but for Royal North Shore Hospital and the Northern Sydney Local Health District."
This was the ISH's 29th Scientific Meeting, which this year had the theme, 'The Wisdom for Conquering Hypertension.'
The five-day event, which took place in the Japanese city of Kyoto, featured several presentations on issues including technological developments and the impact of diet and COVID-19 on cardiovascular health.
Presenting at the event was the latest accolade for Dr Mihailidou, who has previously been appointed by The Lancet to the Commission on Cardiovascular Disease in Women.
Her work has informed clinical practice nationally through the development of the Australian Guidelines for Ambulatory Blood Pressure Monitoring.
Dr Mihailidou, who is also Education Portfolio Executive Member with the High Blood Pressure Research Council, said it had been terrific to present at the meeting.
"I felt it was important to address some of the misinformation that has come from different sources but also confirm what I believe to be the most accurate method in the management and detection of blood pressure," she said.
"To present was a great honour for myself personally, but I'm ecstatic that a global audience was exposed to the work being done here in the District."