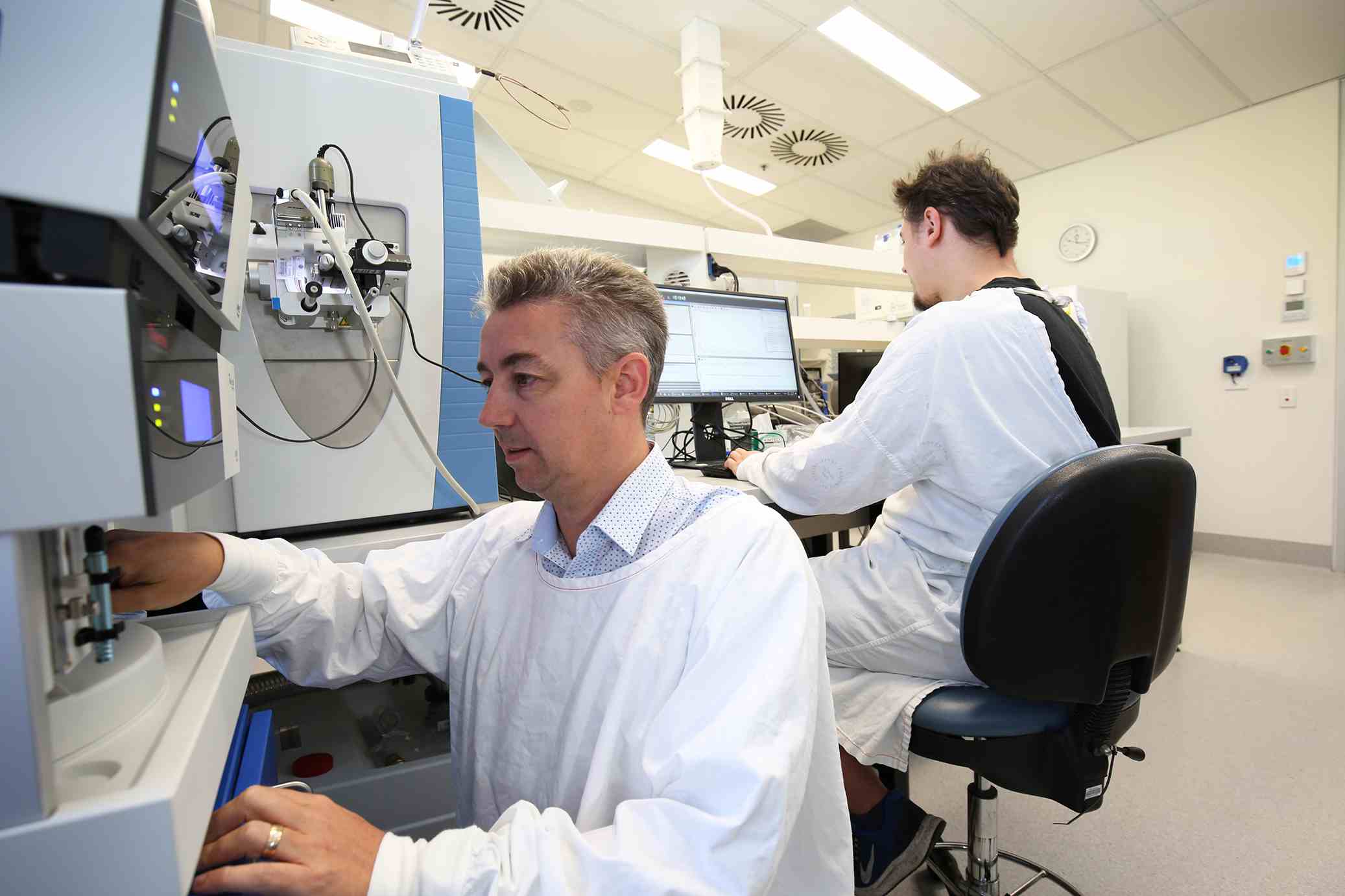 Research capabilities within the Kolling Institute have been significantly broadened with new technology to assist the examination of bowel cancer.
Representatives from Sydney University, the Kolling and Bowel Cancer Australia attended the official opening of the mass spectrometry core lab – the first of its type on a hospital campus and one of the best analytical facilities in the world.
Professor Mark Molloy, Lawrence Penn chair of Bowel Cancer Research said the sophisticated technology will measure molecules with very high accuracy, providing researchers with valuable and practical information about how bowel cancer develops.
"Years ago we could measure 400-500 proteins within a sample, compared with more than 6,000 proteins now," Mark said.

"This means our data is more accurate and we have a clearer understanding of the molecular make-up of tumours.

"We would like to see our research influence future bowel cancer treatment by indicating which patients are at disease risk, which cancers will benefit from chemotherapy and radiotherapy, and which cancers are likely to recur," Mark said.
Mark's research has been further boosted with a cheque for $500,000 from Bowel Cancer Research Foundation Australia. Chairman Richard Griffin said he was very confident it would lead to some remarkable and ground breaking research, and bring relief to so many people.