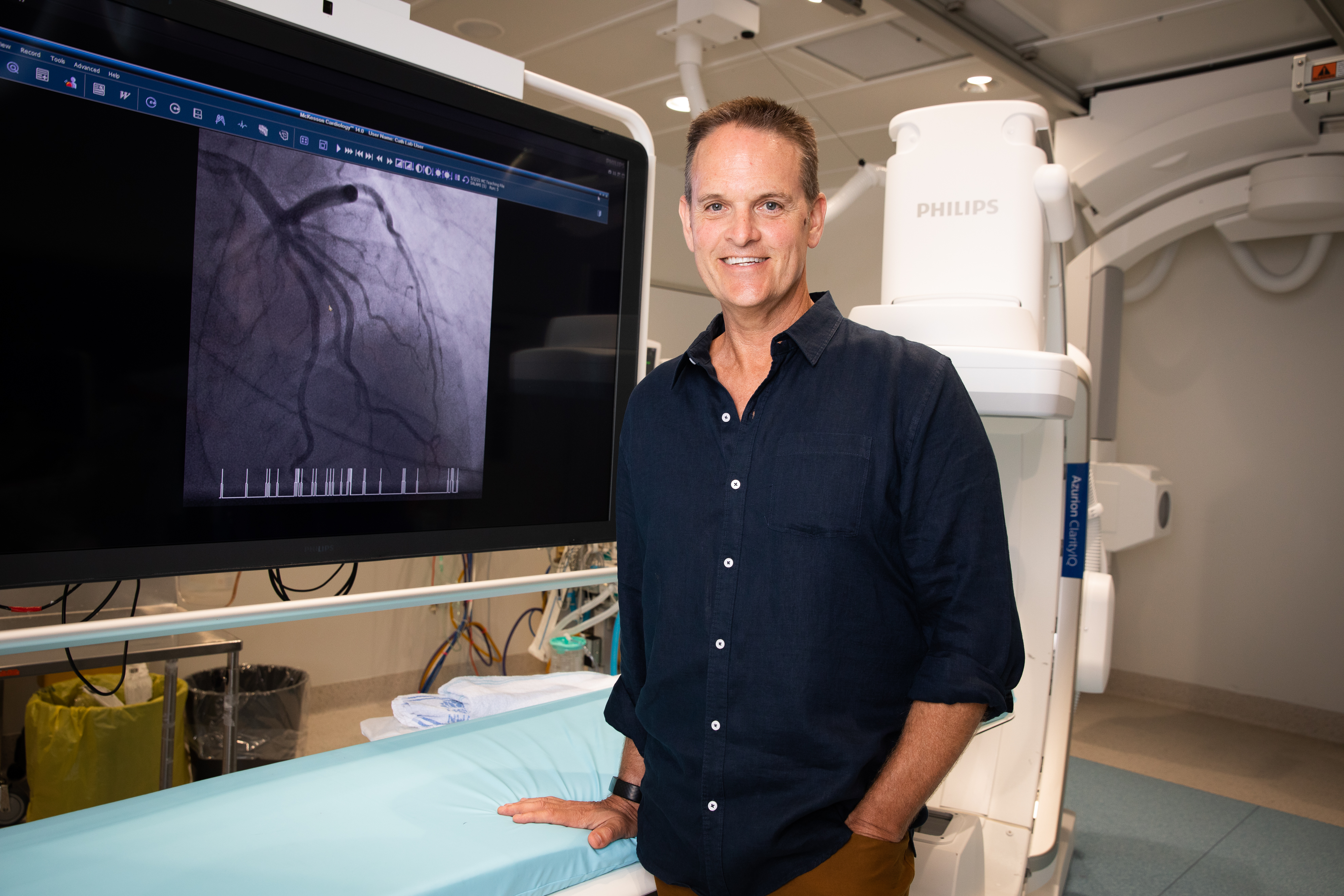 Just over two years ago, Ian Hutchinson (Hutch) was cycling with a friend on Sydney's northern beaches, taking part in an activity he regularly enjoyed with his mate. But that morning was to have a life-changing impact, with Hutch suffering a sudden cardiac arrest midway through the ride.
It was only the quick thinking of his friend Don MacKee and a group of bystanders who called triple 0 and immediately began CPR, that saved Hutch's life.
He was treated at Royal North Shore Hospital by interventional cardiologist and Kolling researcher Professor Gemma Figtree, and despite being clinically dead for a remarkable 19 minutes, Hutch survived, recovered and is today fit and healthy.
"I am very lucky to be here and enjoying my life. 91 per cent of people who have an out-of-hospital sudden cardiac arrest don't make it, so I realise how fortunate I am.
"I had never experienced any problems with my heart, I exercised most days and looked after my health, so the cardiac arrest was completely out of the blue. We still don't know the cause.
"I now have an internal cardiac defibrillator in my chest in case there are any further problems or irregularities. For me it's an insurance policy, giving me confidence to embark on exercise and most of the activities I used to enjoy.
"I am now an advocate for CPR and founded CPRfriendly.org to raise awareness and public access to defibrillators. This is my way of trying to pay it forward and help others."
Hutch says he is indebted to the team at Royal North Shore Hospital and Professor Gemma Figtree, a leading cardiologist, internationally respected researcher and president of the Australian Cardiovascular Alliance.
"Gemma and the team have been excellent all the way through. There's nothing I could fault.
"I not only benefited from her expertise and experience during those critical moments straight after my sudden cardiac arrest, but two years later Gemma is monitoring my condition and adjusting my medication where necessary.
"It gives you peace of mind and confidence when you have someone like her as your specialist, knowing you are receiving the best care, backed by science and clinical expertise."