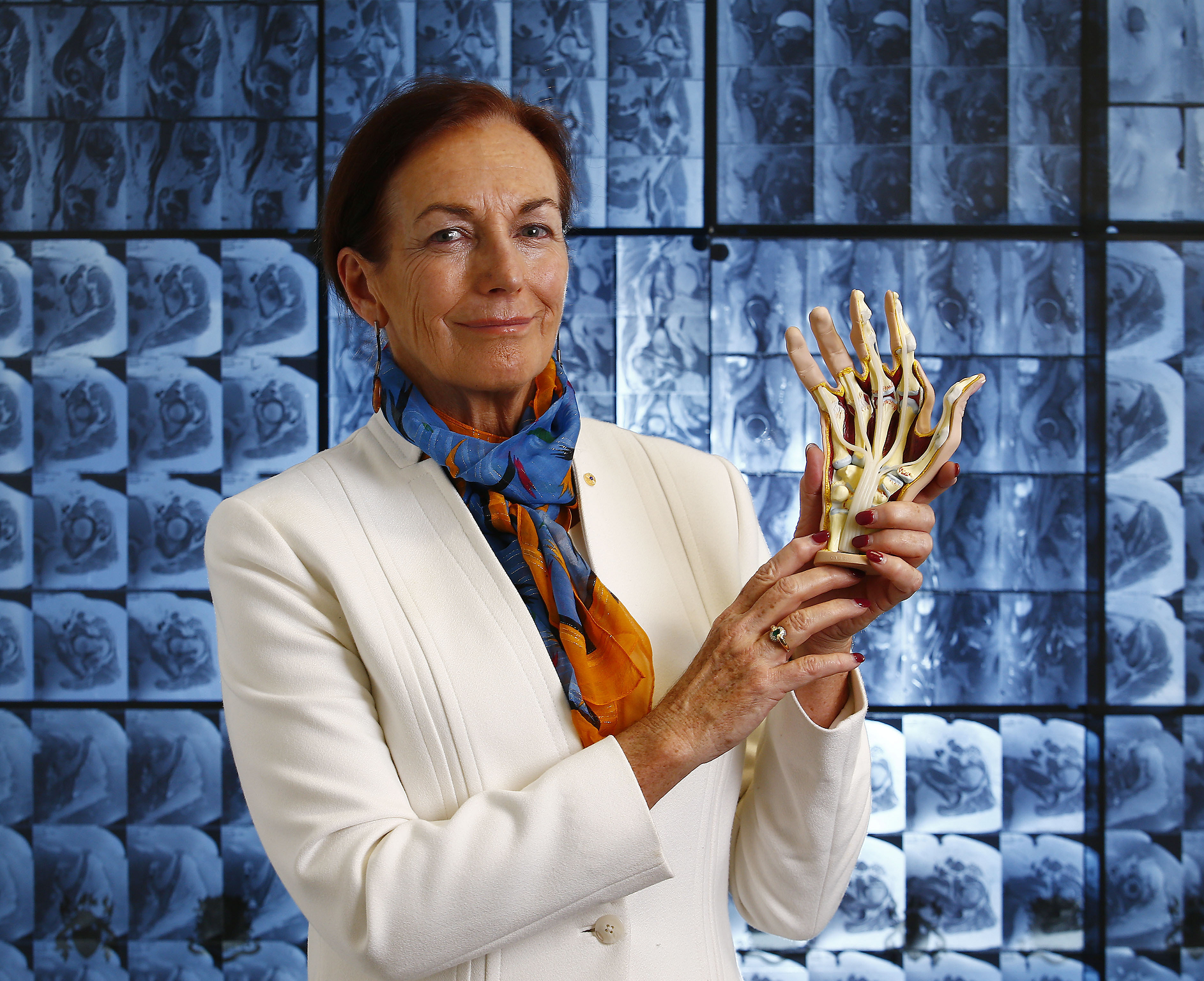 Kolling researcher Professor Lyn March will lead a large, collaborative national trial to improve treatments and outcomes for those with disabling rheumatoid and psoriatic arthritis.
Federal Government MRFF funding will see more than $2.7 million invested in the project which will involve 400 participants across the country.
Professor March, who is also the head of the Department of Rheumatology at Royal North Shore Hospital, has welcomed the funding saying there's a need for more robust evidence around existing treatment approaches.
"Rheumatoid and psoriatic arthritis are autoimmune musculoskeletal diseases that can cause severe pain, joint destruction, disability and early death," Professor March said.
"Sadly there is no cure and while some people are able to achieve drug-free remission, the diseases often reoccur."
Existing treatments include the biologic disease modifying antirheumatic drugs, which suppress the overactive immune system. These medications have successfully improved people's quality of life, but they come with risks of significant side effects, including serious infections.
"Ideally, we would like to bring people off these medications when their symptoms subside, but there are no clear guidelines around the best time to do that, or how these therapies can be reduced and stopped," she said.
"Our study will aim to identify the optimal medication approaches towards achieving and maintaining drug free remission in as many patients as possible. Importantly, we'll be looking to confirm the safest, most effective and most economical treatment strategies."
Professor March said this is an important national trial which will involve prominent rheumatology clinician researchers, leading scientists, economists and post-doctoral researchers from universities and hospitals across Australia.
"We will also partner with the Australia and New Zealand Musculoskeletal Clinical Trials Network, the national Australian Arthritis and Autoimmune Biobank Collaborative (A3BC) registry/biobank network, and leading professional and consumer bodies."
"Importantly, the national infrastructure of the A3BC will allow us to generate new knowledge on rheumatoid and psoriatic arthritis through the trial and also optimise the Government's return on investment by following participants long-term as a clinical registry/biobank cohort."
"The trial represents a wonderful collaborative opportunity to assist those with rheumatoid and psoriatic arthritis manage their condition in the safest and most effective way. This will deliver long term health and economic benefits to individuals and the broader community."
The trial will be open to any Australian adult living with rheumatoid and psoriatic arthritis, providing they meet the criteria and have the disease well-controlled with a biologic medication.
Recruitment is anticipated to begin later this year.