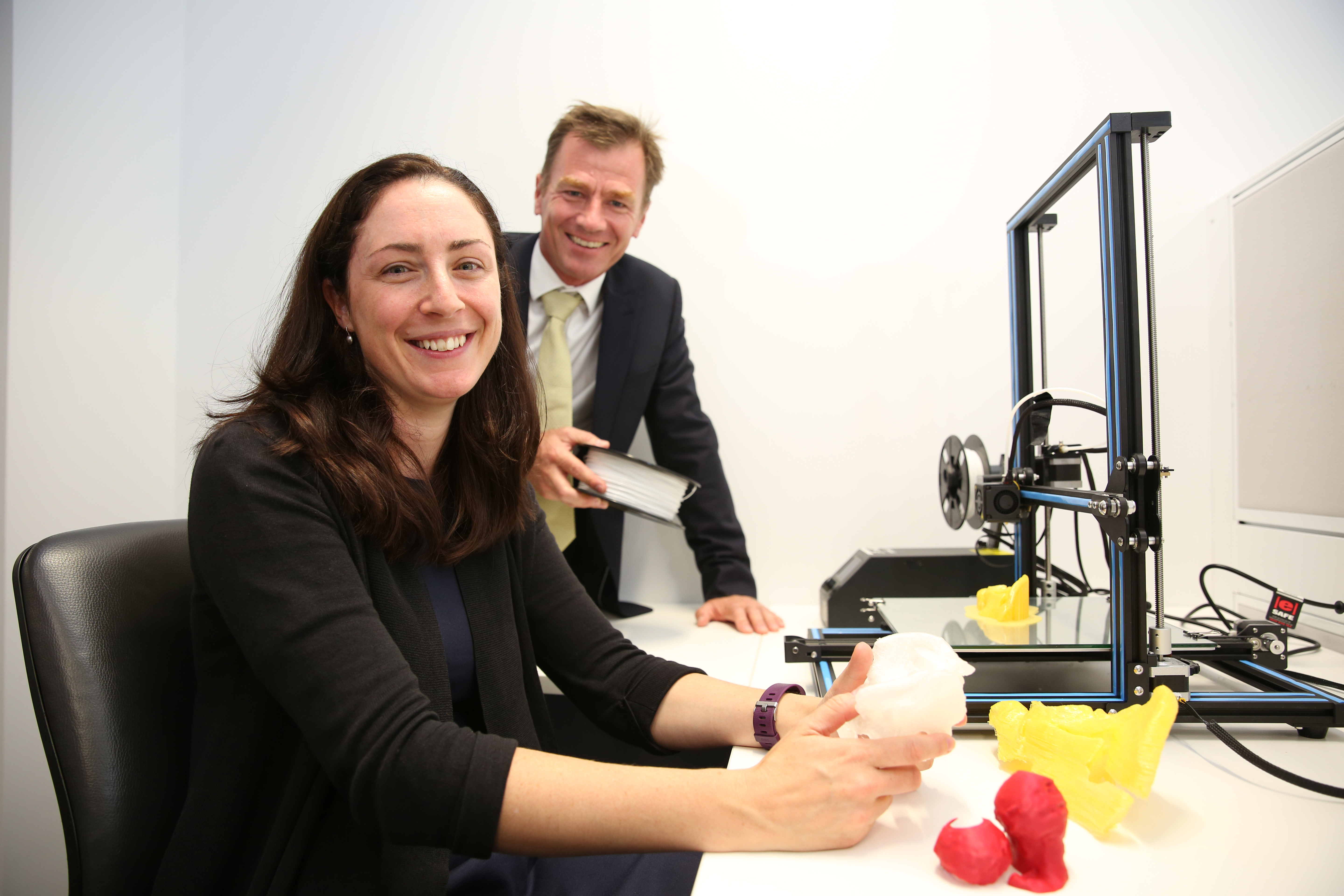 Researchers at the Kolling Institute are increasingly forging partnerships with industry, with the collaborative efforts accelerating improvements in patient care.
One team which has particularly benefitted from a strong relationship with industry partners is the diverse group from the Murray Maxwell Biomechanics Laboratory.
Director, Associate Professor Liz Clarke is encouraging others to follow suit, convinced that collaborations with business bring vast opportunities and benefits for researchers.
"Our partnerships with Allegra Orthopaedics and Bone Ligament Tendon have delivered more than $3 million in funding, on top of crucial employment, education and training opportunities for a large collection of researchers," she said.
"Industry ties offer a chance to develop intellectual property for products, while also raising the profile of teams and their expertise. This can lift your reputation not just nationally but internationally as well.
"Our business partnerships have delivered a wealth of support to our team and it all stemmed from a small industry-led research project several years ago.
"We were then involved with extensive testing of a kangaroo xenograft for ACL injuries, as well as the product development of a device to help manage problems with spinal discs. Significant progress has been made with both of these projects.
"Each opportunity brought more funding, more jobs and more chances for our younger researchers to advance their careers.
"I've welcomed the chance to work with our partners on real world problems, where we have brought together experts from business, academia and health, to accelerate the translation of research and deliver tangible improvements in medical technologies and patient care.
"It's been a supportive environment and tremendously encouraging to see consistent and timely progress. This is helping to speed up the time it takes to bring advances to patient care, broadly improving the health of our community.
"I anticipate we will see an escalation in partnerships with industry with the Kolling well-positioned to take advantage of upcoming opportunities. Our researchers have a unique breadth of experience and expertise, along with access to world-leading technology."