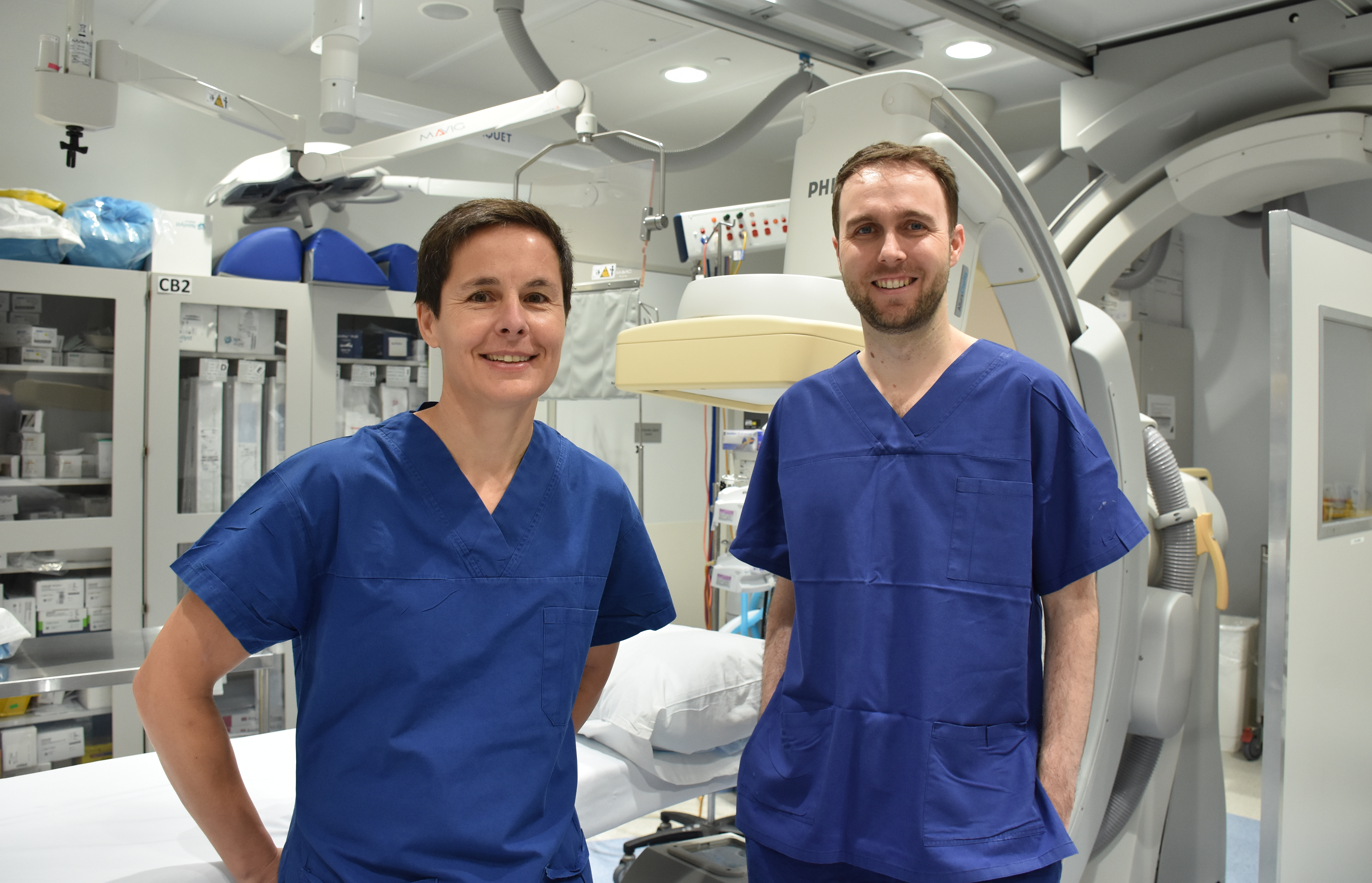 For many years we've understood that heart disease is linked to unhealthy habits and underlying health issues, but our researchers at the Kolling Institute are pioneering a new approach to identify and treat those with the disease without the traditional risk factors.
In Australia, a heart attack occurs every nine minutes, often with a tragic outcome or lifelong consequences.
Many of these attacks are associated with smoking, high blood pressure, diabetes and high cholesterol, where arteries have been damaged and obstructed by plaque.
But our researchers are turning their focus to a group of patients who have developed silent cardiovascular disease, without any warning signs.
This group accounts for an alarming 25 per cent of people who have had a heart attack without any of the standard modifiable risk factors.
Internationally recognised researcher and Royal North Shore Hospital interventional cardiologist Professor Gemma Figtree said we've seen an increase in patients like this over the last 10 years, and worryingly, many fared poorly after initial hospital treatment.
"A greater number of them died within 30 days of the initial heart attack compared to patients with traditional risk factors, and women were disproportionately affected," she said.
"This group has until now, not been the focus of research or disease management, but we are working to gain a better understanding of how the disease develops in these patients and how we can capture them early and save lives.
"It's estimated 1.3 million people worldwide die each year due to heart attacks without the usual risk factors. These patients have no current way of accessing effective treatment for their underlying plaque as it silently develops."
In response to these challenges, Professor Figtree is spearheading a new approach and working with physicians, scientists and industry experts to support this group.
Researchers are developing a series of blood tests to identify biomarkers of the underlying disease itself in its silent phase, and confirm whether they point to potential new therapeutic targets.
They say if a marker could identify even 50 per cent of people with plaque independently of the risk factor profile, it would allow intervention with effective treatments that stabilise plaque and dramatically reduce the number of heart attacks.
Professor Figtree said this will be a crucial step forward, revolutionising heart attack prevention.
"Most current medications for heart disease target the known risk factors like high cholesterol and high blood pressure, however we are working to develop medications which could benefit all those at risk of heart disease, not just those with the obvious risk factors," she said.
"It's important that this cohort, which has been largely invisible until now, is given the focus they need.
"We know the development of new drugs can take many years, but we've seen with the success of the COVID-19 vaccines that progress can be made in a short period of time, and we're convinced that by bringing together the best minds from across the globe, we're in a strong position to effect change and reduce preventable deaths."