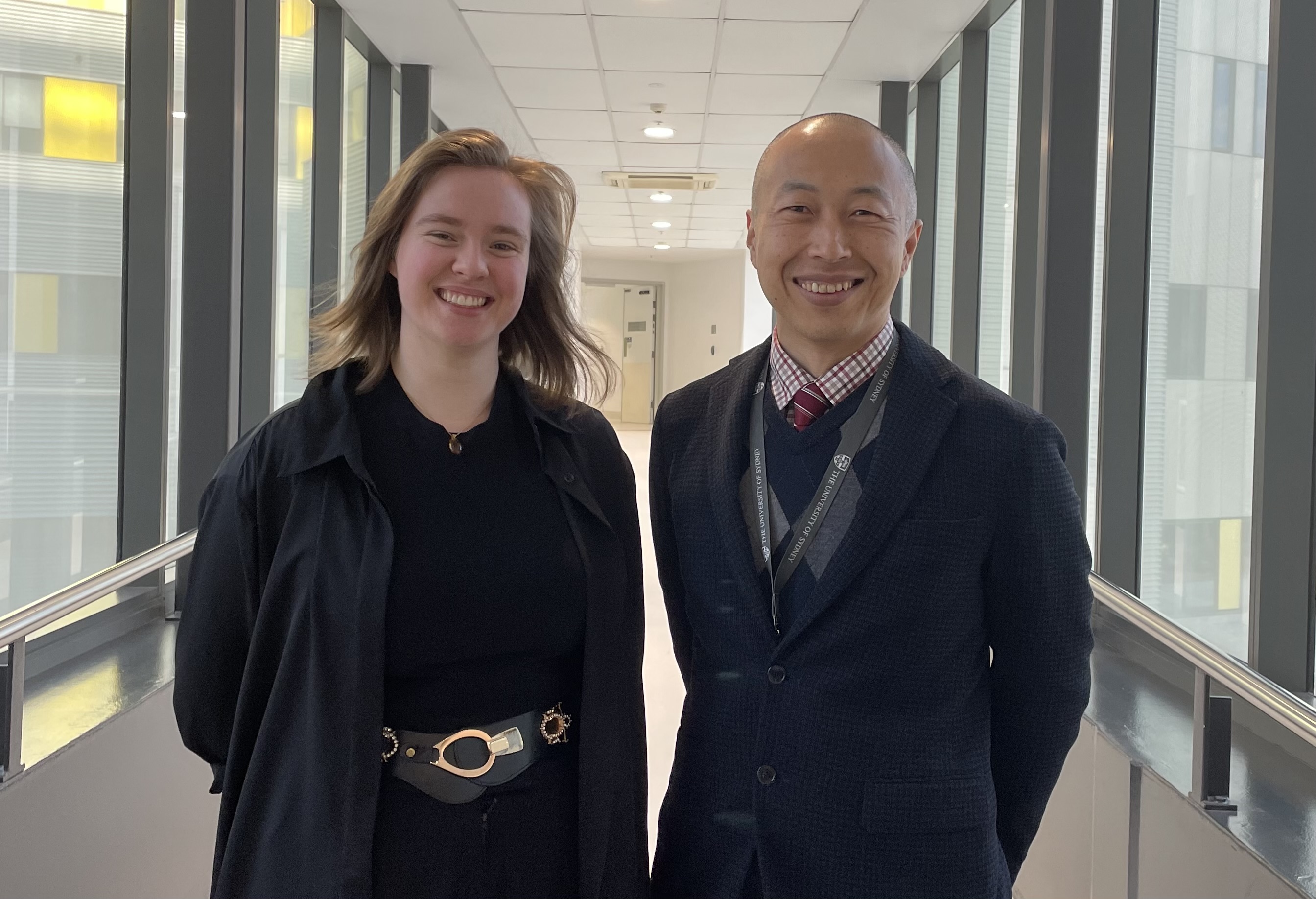 Funding from the Skipper Jacobs Charitable Trust has helped a group of our young research leaders broaden their experience and establish new collaborations.
Close to $40,000 was shared amongst five early-to-mid career researchers, allowing them to travel nationally and internationally to progress their research and develop new skills.
One of those to receive funding is Dr Kenji Fujita, an early-career pharmacist with a PhD working in the Ageing and Pharmacology Research Group at the Kolling Institute.
Kenji helped develop techniques to calculate the frailty index in older hospitalised patients, while also leading research into the quality of pharmaceutical care.
During his trip he led a three-day workshop in Denmark, visited collaborators in Norway and delivered a presentation in Japan, a country with the highest proportion of older adults in the world.
"It was a great opportunity to build international collaborations and promote our translational research at the Kolling. I really appreciate this travel grant," he said.
Another researcher to benefit from the travel grant was Samantha Hefferan from the Murray Maxwell Biomechanics Laboratory.
Sam visited the University of Auckland, where she was able to use the lab's high-tech imaging methods to explore the ultrastructure of human tendons, and the impact of disease and injury.
"I valued every moment of my three months in New Zealand. I was challenged every step of the way with both my research and living in an unfamiliar environment," she said.
"I gained a lot during my time, not only learning new technical skills but also understanding more about the complexity of independently planning and developing tailored protocols for my research questions."
"On top of strengthening our collaboration with research groups at the University of Auckland, I now have the knowledge-base to bring the practical components of planned collaborative projects closer to home for future research students at the Kolling Institute."
Academic Director Professor Jim Elliott thanked the Skipper family for their financial backing of the trust, as well as the NORTH Foundation for their support of the travel program.
"It has been instrumental in helping individual researchers, raising the international profile of the Kolling Institute and contributing to crucial research progress."
If you would like to support our researchers, please donate through the NORTH Foundation.