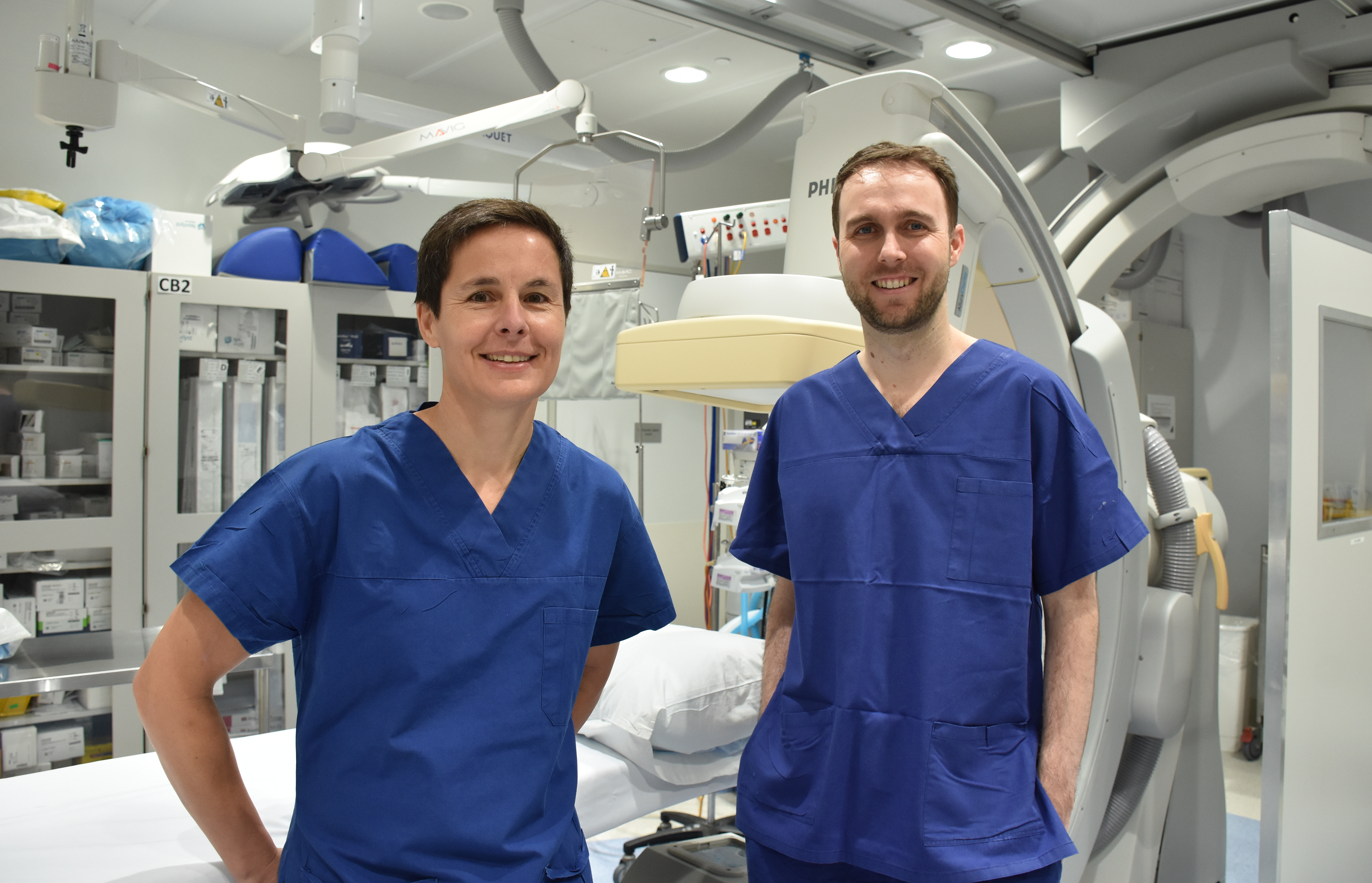 Congratulations to Kolling Institute researcher and Royal North Shore Hospital cardiologist Dr Steve Vernon who's been awarded a highly sought-after postdoctoral fellowship by the Heart Foundation.
The fellowship is designed to support talented early career researchers and emerging leaders.
Dr Vernon has welcomed the award.
"I am delighted to receive this postdoctoral funding from the Heart Foundation as it will allow me to expand upon the work I completed during my PhD studies at the Kolling Institute and the University of Sydney."
Dr Vernon is a clinician researcher working to identify new risk factors and blood markers of early heart disease to help improve risk prediction and prevent heart attacks.
The Heart Foundation fellowship will allow Dr Vernon to continue his work with the BioHEART study, which is using advanced imaging, risk factor and blood marker assessments to identify new signs of heart disease.
This will be particularly important for people who are susceptible to heart disease, without the traditional risk factors.
Dr Vernon will also be working on a study using a new genetic risk score, incorporating thousands of genetic markers, to identify people at risk of heart disease.
This study will focus on designing a new pathway using the genetic risk score for people who are found to have a low or intermediate risk after a traditional heart health check.
Currently, this group is offered counselling to modify their lifestyle, but they're not offered medications to reduce their risk of heart disease.
It's estimated up to 20 per cent of this group may be at high risk of developing coronary artery disease in their lifetime based on their genetic risk.
Dr Vernon plans to use the genetic risk score to identify patients at increased risk so that further investigations can be carried out using a CT scan coronary artery calcium score.
This research has the potential to identify a group of people who will benefit from more proactive prevention strategies including targeted medications.
"In my clinical practice as an Interventional Cardiologist, patients diagnosed with life-threatening heart attacks or unexpected cardiovascular disease commonly ask 'why me?'
"Inspired by my patients, this program of research aims to broaden our knowledge base to answer this question, but more importantly, it has the potential to identify people at risk well before they develop symptomatic heart disease so that we can implement effective preventative therapies."