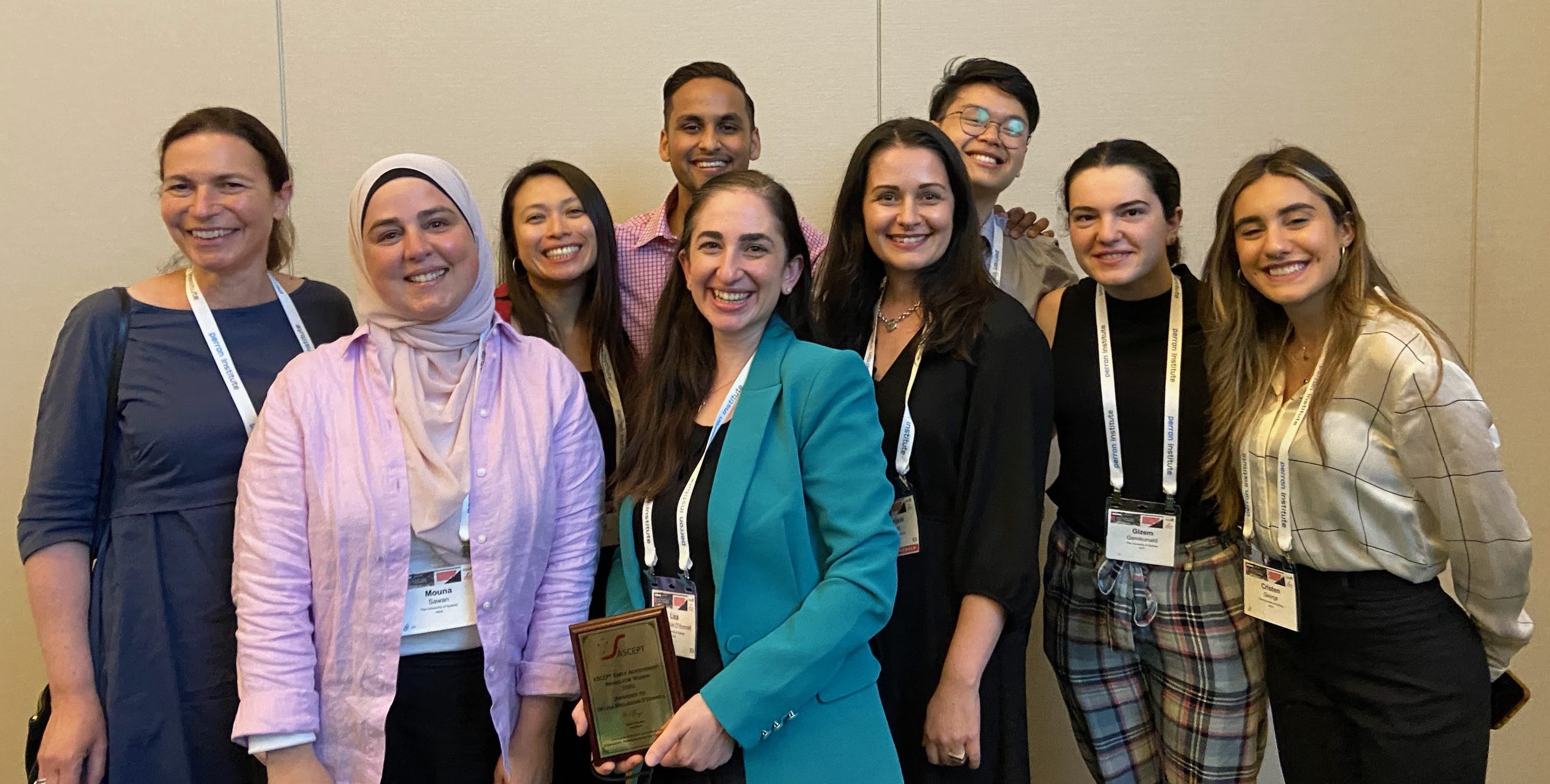 Congratulations to research fellow Dr Lisa Kouladjian O'Donnell who has received a prestigious award for her contribution to pharmacology.
Lisa was presented with the ASCEPT Early Achievement Award for Women during the annual meeting of the Australasian Society of Clinical and Experimental Pharmacologists and Toxicologists.
This year's event was held in Perth in collaboration with the Australasian Pharmaceutical Sciences Association. For the first time in three years, it attracted clinicians and researchers from across the globe.
Lisa's award is a highly coveted accolade – designed to recognise significant achievement in research in pharmacology or toxicology. It was established to foster gender equality across the field and in future leadership roles.
The University of Sydney's Emeritus Professor Graham Johnston and Associate Professor Tina Hinton were instrumental is establishing the award, convinced of the need to achieve greater gender equity in pharmacology.
Lisa has welcomed the special award, saying it is a tremendous honour.
"I'm very humbled to receive this award. I'm supported by many women in pharmacology and receiving this award also recognises their achievements."
As part of the Kolling Institute's Laboratory of Ageing and Pharmacology, Lisa drives research to improve the quality use of medicines in older adults. She specifically helps develop digital health interventions to identify high risk medicines.
Her main project involves the development and implementation of the Goal-directed Medication review Electronic Decision Support System known as G-MEDSS.
Further information about this system to ensure the safe use of medications is available at https://gmedss.com