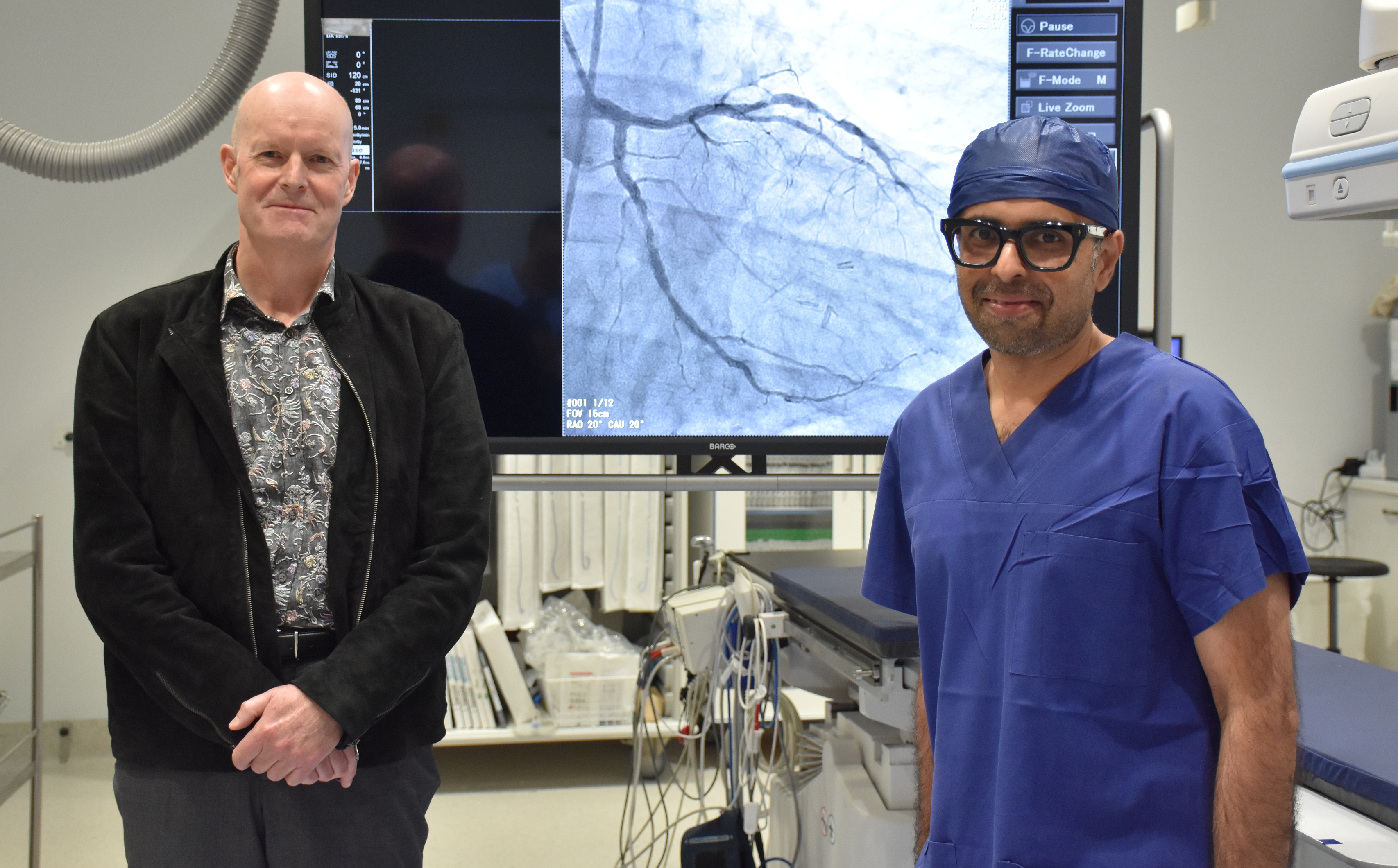 For many people with heart disease there's an increased level of anxiety around the implications of COVID-19, but it's hoped a new study led by Royal North Shore Hospital will guide future treatment and improve health outcomes.
Head of cardiology Professor Ravinay Bhindi has launched the AUS-COVID study, which will involve more than 800 patients in over 20 hospitals across Australia.
The Kolling Institute researcher said the study aims to provide clinicians and health services with the valuable information they need to lower complications for COVID-19 patients with cardiovascular disease.
"There is a lot we just don't know about COVID-19, although there is some early data from China and Europe suggesting that cardiac patients are particularly vulnerable," Professor Bhindi said.
"This leads to increased anxiety for patients and it means general practitioners and clinicians are not thoroughly informed about the implications for this group.
"The study will provide timely advice to help clinicians allocate resources and identify patients most likely to deteriorate and therefore require a higher level of care.
"It will also help identify the patients unlikely to deteriorate, who can be safely discharged.
"Importantly, the AUS-COVID study will provide information on the safety of continuing common cardiac medications for patients with COVID-19.
"This is a really important national study which we believe will assist the large numbers of people with cardiovascular disease in Australia," he said.
Matthew Gray, who was diagnosed with heart disease two years ago has welcomed the research.
"It's a timely, landmark study which will help fill the gaps in knowledge, and assist GPs and clinicians to better manage people with heart disease who develop Covid," he said.
"As a result of the research, there'll be reliable information which will directly help me mange my health."
The AUS-COVID study is receiving financial support from the Northern Sydney Local Health District and the Ramsay Hospital Research Foundation.