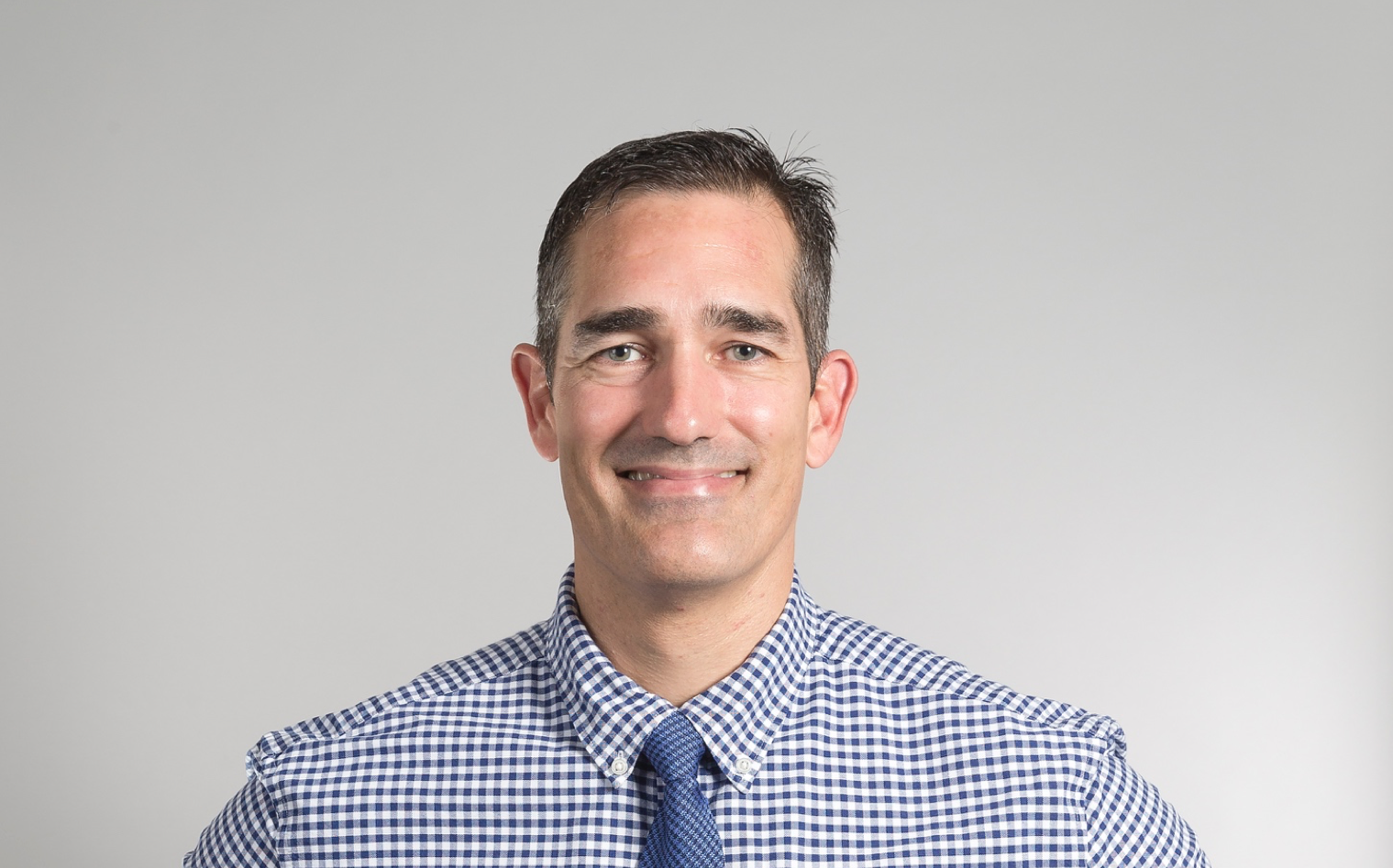 Ambitious leadership, functional wellbeing and a passion for collaboration
An international healthcare destination celebrated for its collaborative spirits and dedication to human health and wellbeing. This is Professor Jim Elliott's vision for how the collaboration between the Kolling Institute, the Faculty of Medicine and Health and the Northern Sydney Local Health District will evolve.
Highly respected in the global research community, Professor Elliott was recently appointed the Kolling Institute's Academic Director. His past careers in professional baseball, physiotherapy and research academia have offered Jim a wealth of wisdom to draw from and have shaped his positive, enthusiastic and empathetic mindset. When listing the advice he has picked up along the way, he includes, "Do simple better" and "Be present, not perfect."
Common goals
In his new role, Jim will work towards the shared strategic goals of the Kolling, the Faculty of Medicine and Health and the NSLHD. These goals also align with the Northern Health Precinct model, leveraging the strength of joint-venture partners and enabling all to reach shared goals. Jim understands that "we share a common vision to support world-leading translational research, increase our research impact and consistently improve health outcomes."
In his new role, Jim looks forward to working collaboratively "inside and outside the building" to address and report against the growth and sustainability of the Kolling Institute.
From his days as a professional baseballer, Jim applies the advice, "Don't give folks an opportunity to misquote you in the press." He believes that having a clear and consistent media and communications strategy is crucial for internal and external facing messaging, which also supports the recruitment and retainment of new high-flying faculty, clinical staff and students.
Together, we will determine how our impact will be measured, recorded, and shared through a strategic and wide-reaching communications plan. Our approach will work towards ensuring the Kolling Institute is an international healthcare destination - one that the NSLHD and the faculty can be proud of.
Jim's experience as a Professor of Allied Health makes it feel like a natural fit for him when it comes to putting the Northern Health Precinct's key theme of Functional Wellbeing into action. Wellbeing represents a complex combination of physical, mental, emotional and social health and is strongly linked to happiness and life satisfaction. Additionally, allied health professionals offer a broad range of diagnostic, technical, therapeutic and direct health services to improve the health and wellbeing of the patients they work with.
Jim's vision
Jim's respect for interdisciplinary collaboration has grown following a career as a research academic trained as a physiotherapist.
In short, our successes are a sum of all the parts and that goes a long way towards translation of research into clinical practice where it can positively influence patient-outcomes on a patient-by-patient basis. This requires trusting and productive collaboration between our medical, nursing and allied health colleagues.
Jim highlights that traditional models of healthcare are delivered and evaluated in isolation, where patients are expected to seek individual services with little or no collaboration between healthcare providers. He recognises that the current health professional educational models, which operate the same way, as unintentional contributors to the development and maintenance of siloed areas of health. They reinforce the lack of valuable interdisciplinary collaboration between staff and students from various professions.
Jim hopes to meet the need for developing new models of student and staff interaction, education, clinician research pathways and patient service delivery through creating best-practice interdisciplinary student placements. These models will aim to enhance functional wellbeing with the ability to be delivered across a range of settings and populations.
He predicts that by leveraging the strengths, resources and expertise of the Kolling Institute, the Faculty of Medicine and Health and the NSLHD, we will be well placed to expand our research success.
This approach will help position us as global leaders in health and medicine, and ensure we deliver research outcomes that ultimately improve the care our community members receive.
The innovative and diverse nature of this partnership delivers best-practice interdisciplinary models of education and care-pathways by which the NSLHD, the University, NSW TAFE and our local community members can work together.
A passionate HDR Supervisor
Among a remarkable list of achievements, Jim has directly improved health practices around neck pain, broadened our understanding of whiplash injuries and embraced cutting-edge technology to progress research in the complex trauma and pain fields. Jim remembers when a clinical mentor of his quoted renowned nurse, Margo McCaffery, 'Pain is whatever the experiencing person says it is, existing whenever and wherever the experiencing person says it does'. "To me, if we are to believe McCaffery's statement (and I do), then it means the patient is the closest thing to a gold-standard measure of pain there is," he adds.
Jim's career in research academia and collaborative spirit is influenced by the African proverb, "If you want to go fast, go alone. If you want to go far, go together." When reminiscing on his favourite memory since joining the University, he recalls when his first PhD student, Dr Danielle Stone, Speech Pathologist at Royal North Shore Hospital, enrolled in 2019. "In the blink of an eye, she received word she had been recommended for the award of the degree of Doctor of Philosophy, WITHOUT FURTHER CONDITIONS!"
It was very pleasing to witness Danielle's growth and development in this interdisciplinary environment and the respect she gained from her team. It is also noteworthy, that Danielle completed her PhD studies in the university timeline while working clinically as a speech pathologist at Royal North Shore Hospital and is a mum of three young children.
Danielle's thesis, Dysphagia, Dysphonia, and Laryngeal Hypersensitivity following Whiplash, brought together an international team of leading research academics from Speech Pathology, Physiotherapy, Magnetic Resonance Physics, Genetics and Molecular Biology, and Psychology.
"A true interdisciplinary collaborative," as Jim hails it, making it only fitting that he respectfully quotes Ginger Rogers as some of the most important advice he's learnt, "I did everything Fred Astaire did, backwards and in heels."