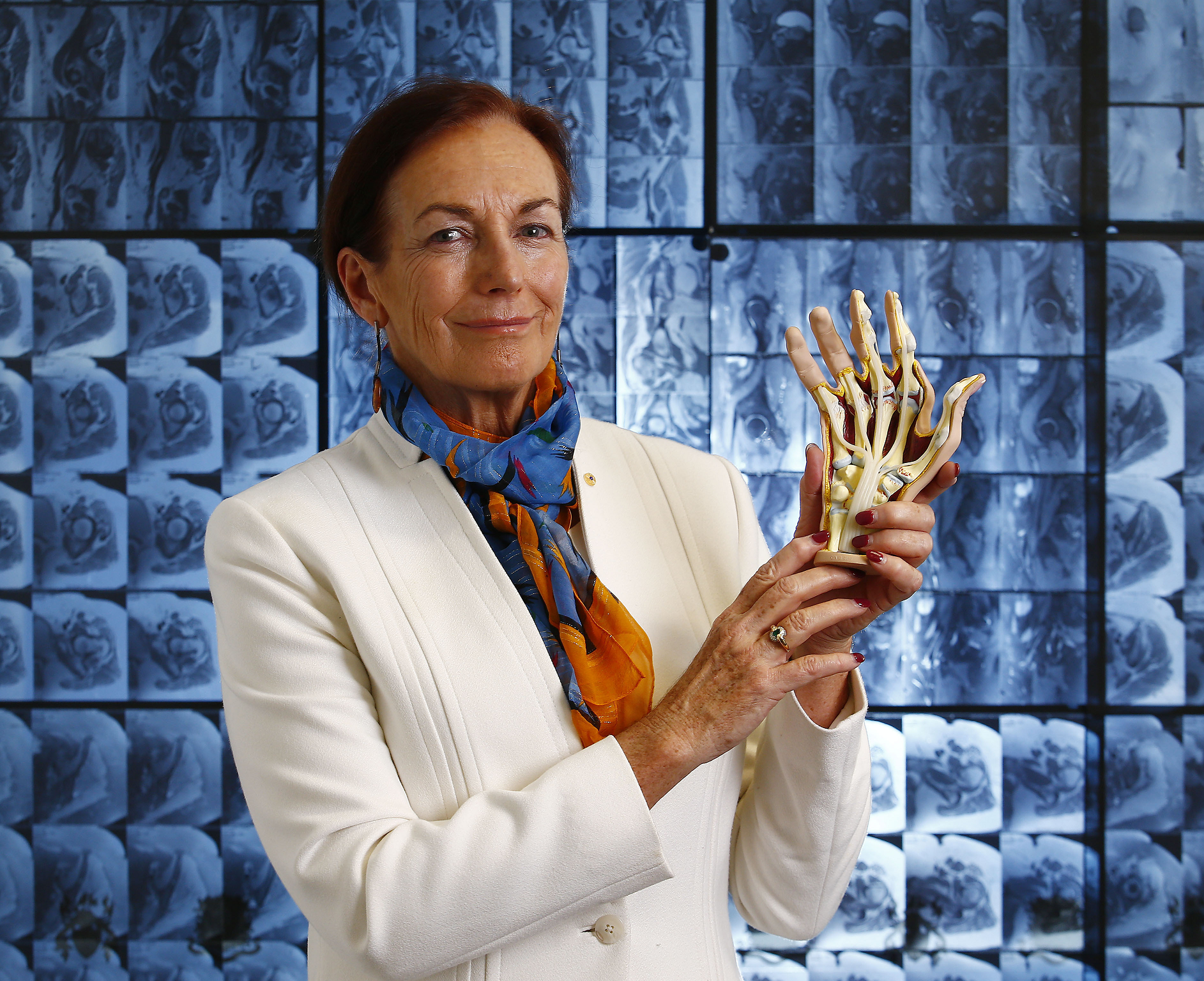 A Centre for Research Excellence to improve care for inflammatory arthritis will be based at the Kolling following an exciting announcement by Health Minister Greg Hunt.
The minister revealed the latest round of National Health and Medical Research Council funding, which will see $2.5 million invested in the centre and its related projects over the next five years.
Professor Lyn March will lead the research efforts, backed by a large team within the Kolling as well as leading national collaborators from universities across the country. Researchers from the A3BC, the Institute of Bone and Joint Research and the Sutton Arthritis Laboratory will have a key role.
Professor March said the Centre for Research Excellence represents a tremendous achievement and follows many years of work developing a national registry and biospecimens collection to improve health outcomes for those living with inflammatory arthritis and autoimmune conditions.
"We are delighted to launch this nationally significant program which aims to identify the best treatment pathways for men, women and children living with inflammatory arthritis. Importantly, we'll be working to confirm the best options for symptom relief, with the least risk of side effects," she said.
"As the lead national site, we will be looking to expand our national registry and biospecimens collection and our rheumatology research community. This will put us in the best position to broaden our understanding of the complex condition and improve health outcomes through prevention, prediction and precision medicine. And to one day find a cure."
"I would like to congratulate and extend my thanks to the local team who has developed this wonderful initiative including A/Professor Meilang Xue, Dr Craig Willers, Dr Marita Cross, Dr Tom Lynch, Dr Lara Bereza-Malcolm, Dr Rani Sinnathurai, Haiyan Lin, Helen Martin, A/Professor Sean ONeill and Professor Chris Jackson.
"A key part of our project will see us partner with leading cardiologist Professor Gemma Figtree and her research team to explore the links between inflammation, microbiome, the heart and the joints."
"This is an exciting opportunity for collaboration between two unique longitudinal collections combining patient outcomes with biospecimens, being led out of the Kolling Institute and Northern Sydney Health, the BioHEART and the A3BC (Australian Arthritis and Autoimmune Biobank Collaborative)."