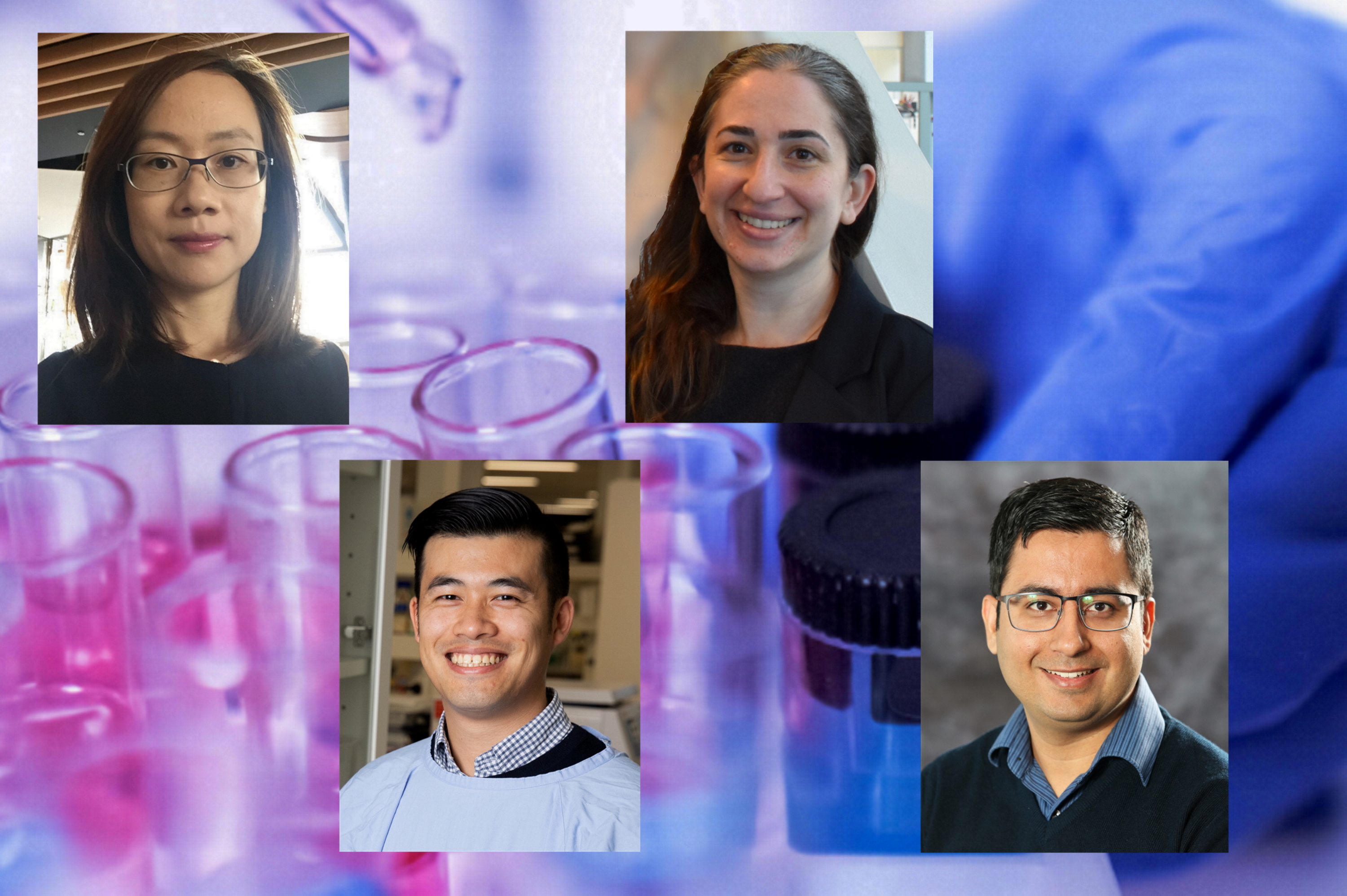 Acting Executive Director Professor Jim Elliott has announced the winners of the inaugural Kolling Institute Emerging Leader Awards, saying there's an inspiring depth of expertise throughout the institute.
Professor Elliott said the new awards recognise our young leaders across our basic and translational research, and were initiated by the institute's Workforce and Culture Enabler Committee.
"Four awards are being presented in 2021 and I'm delighted to announce the successful applicants," he said.
"In the EL1 category, Dr Qinghua Cao, a postdoctoral research associate with the Renal Research Team and Dr Lisa Kouladjian O'Donnell, a research fellow with the Laboratory of Ageing and Pharmacology, have taken out the awards.
"While in the EL2 category, Dr John Mach a post-doctoral research fellow from the Laboratory of Ageing and Pharmacology, and Dr Sumit Sahni, a research fellow with the Bill Walsh Translational Cancer Research Laboratory have been presented with awards.
"I would like to congratulate this year's award winners for their outstanding track record and tremendous efforts to drive our research progress and improve the care our community receives.
"I understand the selection committee was impressed by the quality of the submissions, the scientific rigour and the commitment to research excellence.
"Each award recipient has demonstrated a strong focus with their individual research, a collaborative approach and a commitment to improving a significant health challenge.
"I would like to commend this year's successful recipients, and mention that we are already looking to expand the awards program next year so that a larger number of researchers can be recognised.
"These new awards are one key part of a broader approach to ensure our day-to-day core business fosters a supportive and collaborative working culture."