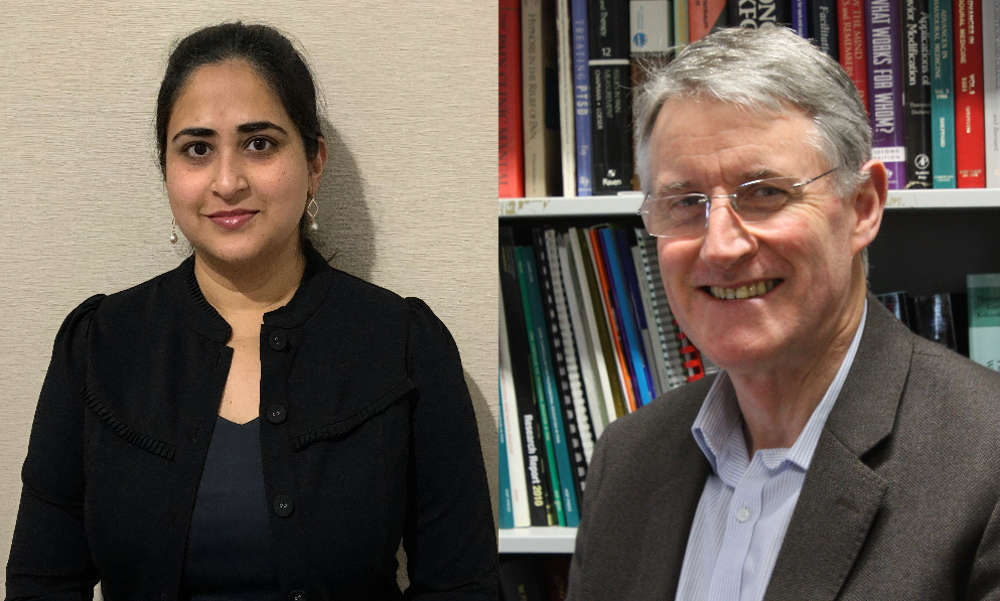 Kolling Institute researchers have been recognised with a prestigious award for an initiative to support people to return to work after injury.
The project, named Early Matched Care at Australia Post, was named the 2021 Winner of Comcare's national Recovery at and Return to Work Award.
The research team was led by Professor Michael Nicholas, from the Pain Management Research Centre at RNSH and the University of Sydney, and research manager Dr Manasi Mittinty.
The team partnered with Australia Post for the two-year trial, which involved early identification and intervention for injured workers at risk of delayed recovery following a work-related injury.
More than 270 workers were identified as being at high risk of delayed recovery and enrolled in the study.
Participants in the intervention arm of the study were offered up to six sessions with a psychologist or counsellor, and a workplace rehabilitation provider to assist with barriers for early return to work. This was in addition to the medical and physiotherapy care normally provided for such injured workers.
While the study is not completed, Professor Nicholas said the intervention arm has already demonstrated benefits with return to full hours at work in less than half the time of the usual care arm.
Australia Post's injury management team has responded quickly, deciding to implement the protocol for all their injured workers across Australia.
Professor Nicholas said this is a significant development which demonstrates the potential of collaborative projects to improve outcomes for injured workers, while also producing financial savings for the employer.
"It's a great example of researchers working closely with industry to evaluate a new approach which will deliver long-term, tangible improvements," he said.
"The approach has not only been welcomed by Australia Post, but by injured workers and their doctors.
"Workers appreciated the connection to positive people and consistent reassurance, while general practitioners report the program allowed them to provide treatments that would otherwise be very difficult for patients to access."