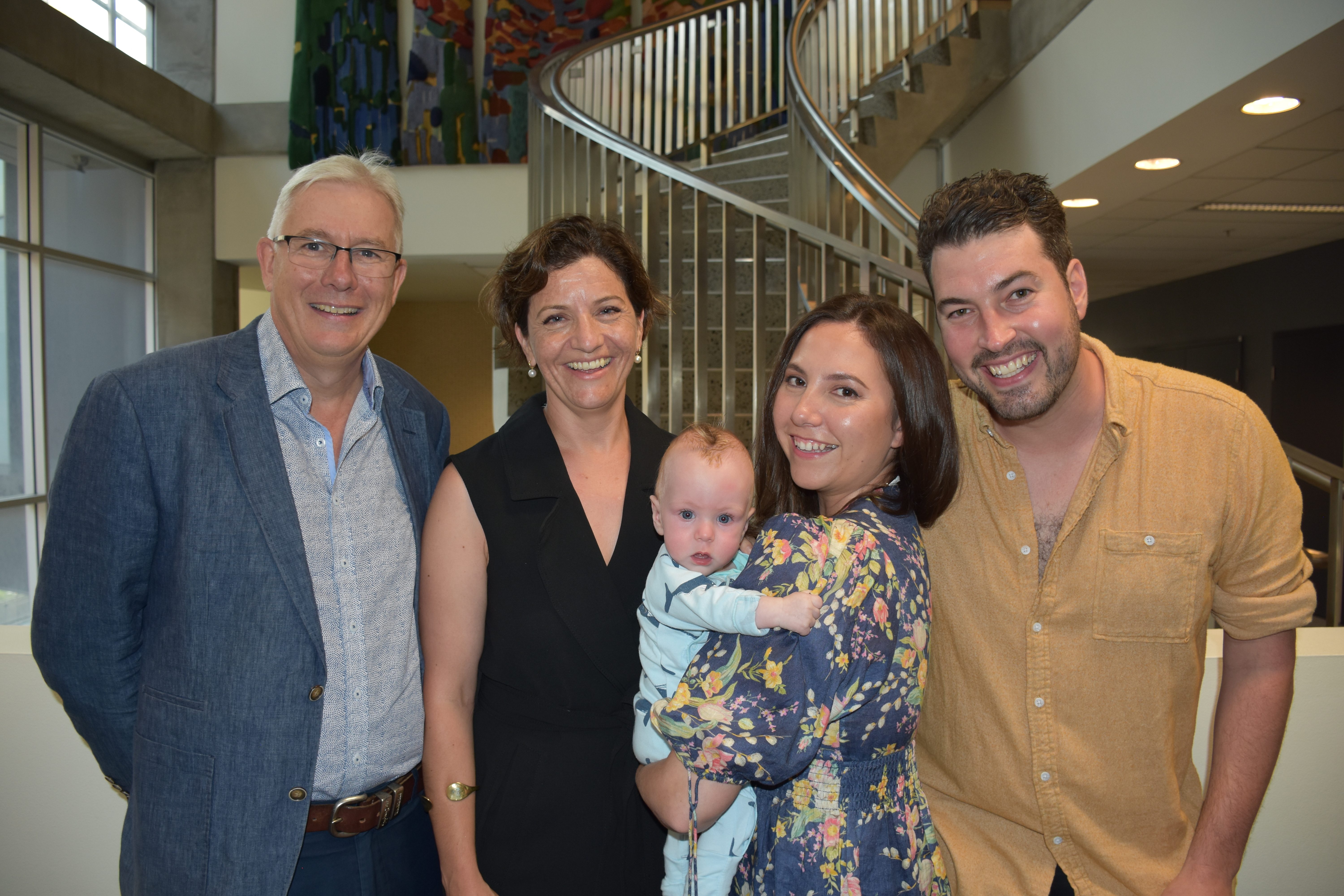 Celebrity couple Hayden James and Jennifer Luby shared their emotional journey following the premature birth of their son during the inaugural Women and Babies Research team seminar at the Kolling.
Hayden, an award winning Australian musician and DJ, and his wife Jennifer, a Sydney-based artist, spent 87 days in the Neonatal Intensive Care Unit at RNSH last year. Their son James was born at 30 weeks, remarkably weighing just under one kilogram.
James received intensive specialist treatment by the multidisciplinary team and now at six months, is a happy and thriving baby.
His parents described their experience in the NICU as emotional, traumatic and surreal, but ultimately joyous.
Jennifer said one comforting factor was we knew we were in the best possible place and in the best possible hands, and we will be forever grateful to the team.
"The NICU staff were amazing – just angels – and they really saved James' life. We are so thankful for the nurses, doctors, social workers and specialist staff."
Those comments were echoed by Hayden, who said the more information they received, and the more in-depth it was, the more it filled them with confidence.
He also welcomed the chance to share their experience with other parents going through the same journey in the NICU.
"For us, it was a matter of time for James to develop and gain weight, and on some occasions, it felt like Groundhog Day and was very tough mentally.
"The best day of our lives was driving home - the three of us, and we are now enjoying normal parent activities, and just being together," he said.
The seminar was also addressed by leading neonatal paediatrician Professor Lex Doyle, who discussed the latest research trends for babies born early and their long term health outcomes.
The event was the first public seminar hosted by the Women and Babies Research group. It investigates factors linked to pregnancy problems such as preterm birth, diabetes and hypertension with the aim of ensuring all babies have the best chance of a healthy start to life.
Further information and free educational material can be found at www.everyweekcounts.com.au