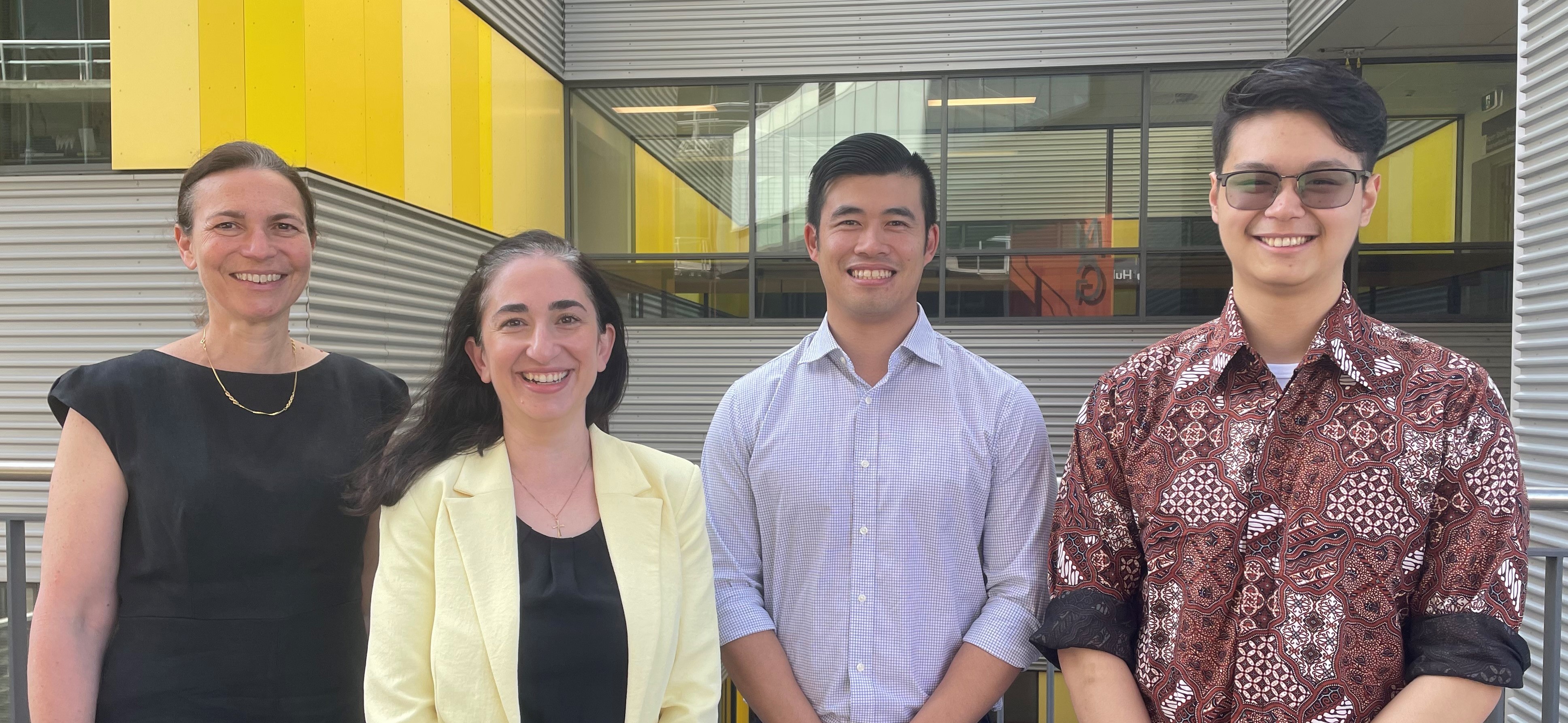 Several high profile awards are highlighting the emerging talent within the Kolling's Laboratory of Ageing and Pharmacology.
Led by Professor Sarah Hilmer, the team is driving research to improve the quality use of medicines particularly by older adults.
Two prestigious awards were presented to researchers at a national event in Perth showcasing new investigators in clinical and experimental pharmacology and toxicology.
Dr John Mach received the ASCEPT Early Career Investigator Award while Dr Lisa Kouladjian O'Donnell received the Early Achievement in Women Award. Both these awards are significant given the large and competitive field vying for the recognition.
In a further sign of the developing strength within the team, honours student Kevin Winardi was awarded the University Medal.
His outstanding honours and undergraduate performances helped secure the prestigious medal.
Professor Hilmer said Kevin is not only an impressive student, but also generously helped out in our lab through periods where we had staff shortages.
"I am tremendously proud of John, Lisa and Kevin for their remarkable commitment to their work and the tangible impact of their research success," she said.
The team is developing digital health interventions to identify high risk medicines.
Further information about the program to ensure the safe use of medications is available at https://gmedss.com