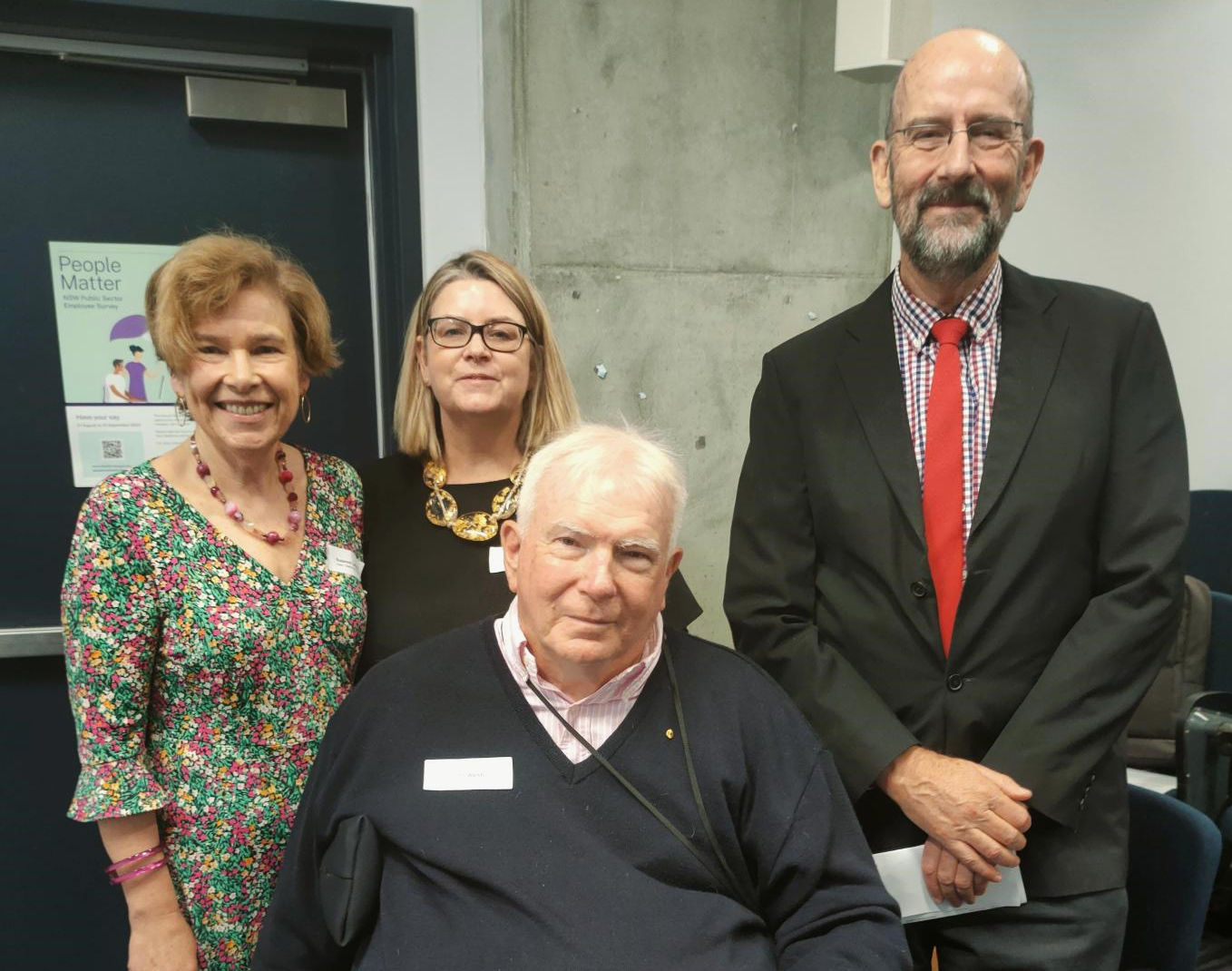 Practical ways to implement scientific research was the theme of this year's John Walsh Centre for Rehabilitation Research Forum.
Around 300 people attended in person and online to hear a full day of presentations.
The event was co-organised by Illaria Pozzato and Johnny Bourke, Research Fellows at the rehabilitation centre.
Johnny said this year's event involved getting policymakers, researchers and consumers to dive into how to best implement research.
"By doing this, we are ensuring the research evidence that we use to inform health and rehabilitation services in New South Wales is built on a really solid foundation of research that's rigorous and co-designed," he said.
"We can then look at how we work to implement that into practice."
Johnny is unique in that he comes from a research and consumer perspective and says there are a lot of questions when it comes to implementing science.
"How do we do it? What does it involve? What are the outcomes? How do evaluate the whole process?"
Based on the Royal North Shore Hospital campus, John Walsh is an interdisciplinary centre focusing on rehabilitation for people with injuries and disabilities.
The one-day forum featured a variety of talks, including how to implement evidence-informed models for hip fracture management and revising guidelines for managing people with whiplash-associated disorders.
Johnny led a panel discussion, where researcher Dr Leanne Rees and consumers Dr Steve Peterson, Antonio Vecchio and Elyse Barber explored the realities of engaging with one another, and how to achieve the best outcomes.
The panellists discussed a range of challenges, including the difficulty some consumers had travelling to meet with researchers, and the need for the impact of the research to be well articulated.
Dr Rees, a former physiotherapist, noted that her role as a researcher led to her having a much deeper understanding of the lived experience of people with spinal cord injuries.
Johnny said while there are many ways to implement research, at heart, it's about making sure scientists engage their audiences, and that they engage the right methods to have their research impact on practice.
"It's also about making sure that the research that is conducted, is done not only in rigorous ways with good methodology, but also conducted in partnership with consumers."