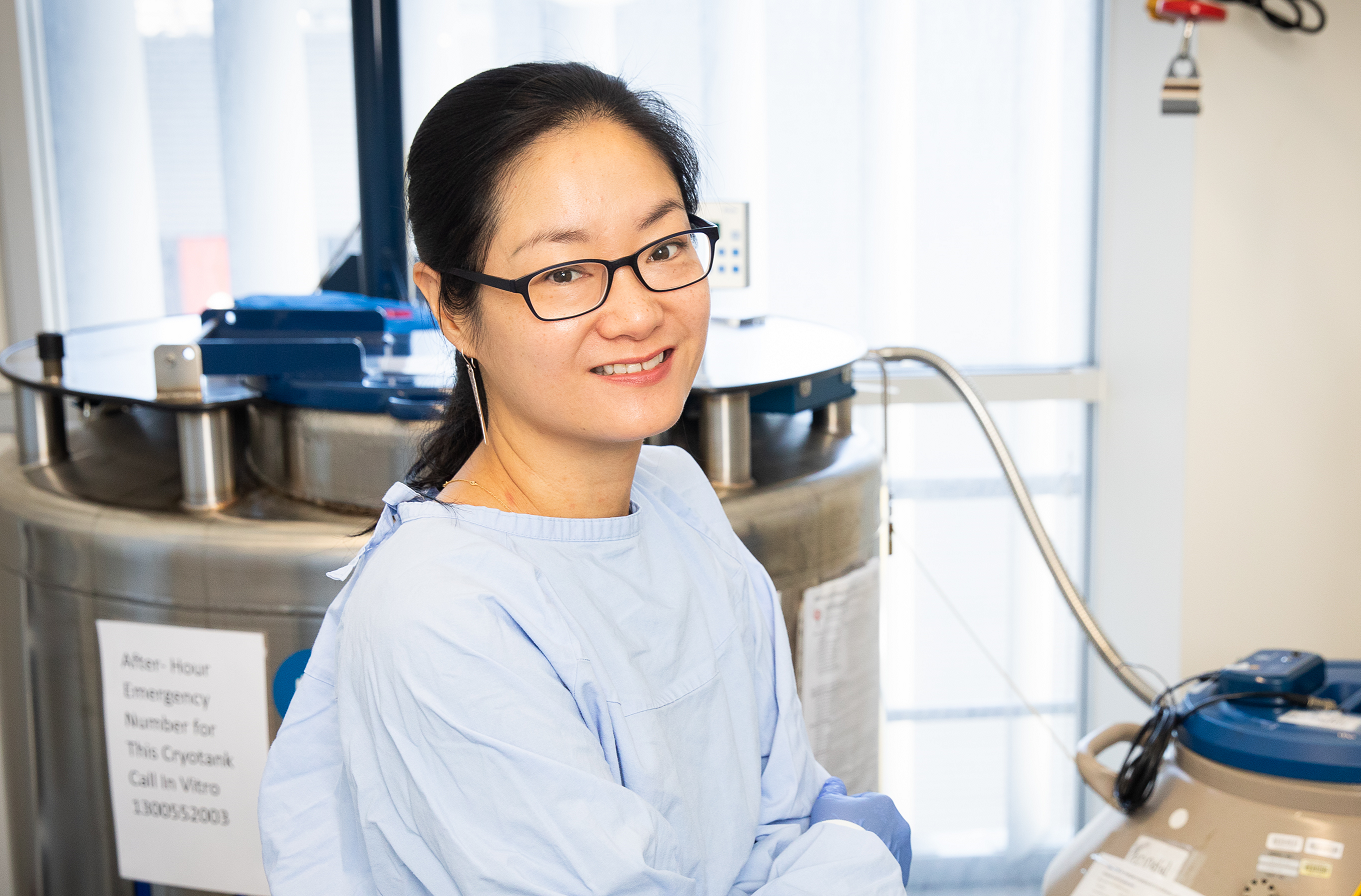 Dr Cindy Shu will have a key role in building commercial capabilities at the Kolling after receiving a fellowship from the REDI (Researcher Exchange and Development within Industry) program.
The program provides financial support to Australian and international medical technology and pharmaceutical companies to bring the best talent in-house to work on priority medical research projects.
Cindy is one of just two researchers to receive the fellowship, which represent the first industry-led positions in NSW through the REDI program.
Cindy, a University of Sydney researcher at the Kolling Institute, will be embedded in a regenerative medicine company called Regeneus to broaden her skills in translational research. She will progress clinical trials, while also developing assays and models for pre-clinical trials for osteoarthritis treatments.
MTPConnect Managing Director and CEO Dr Dan Grant said supporting researchers to move seamlessly between research and industry is critical for the growth of Australia's medical technology and pharmaceutical sector.
"Our program expects researchers to return to their home institution so this ensures we embed high-level, industry-ready experience in the research sector," he said.
Cindy has welcomed the chance to be involved in the program.
"This opportunity will enable me to develop and drive my research interest in osteoarthritis, and apply these laboratory skills in a pre-clinical capacity. Importantly, this will ensure research translation rather than having the valuable data remain solely in the research-publication loop," she said.
"I am very excited to be learning from and collaborating with Regeneus, and their mentoring program will guide me through the pathway between bench and bedside."
The Kolling's Professor Chris Little said the REDI program is an exciting initiative aligned with our key goal to bridge medical research and health.
"Improving collaboration and knowledge transfer between academic medical research and industry partners is critical in actually translating fundamental science discovery into successful treatments for patients," he said.
"I'm thrilled that Cindy has been selected for an MTP connect REDI fellowship. What she learns at Regeneus about the pathways in commercial research and development will not only advance her career, but will help the wider Kolling research community improve the care our patients receive."