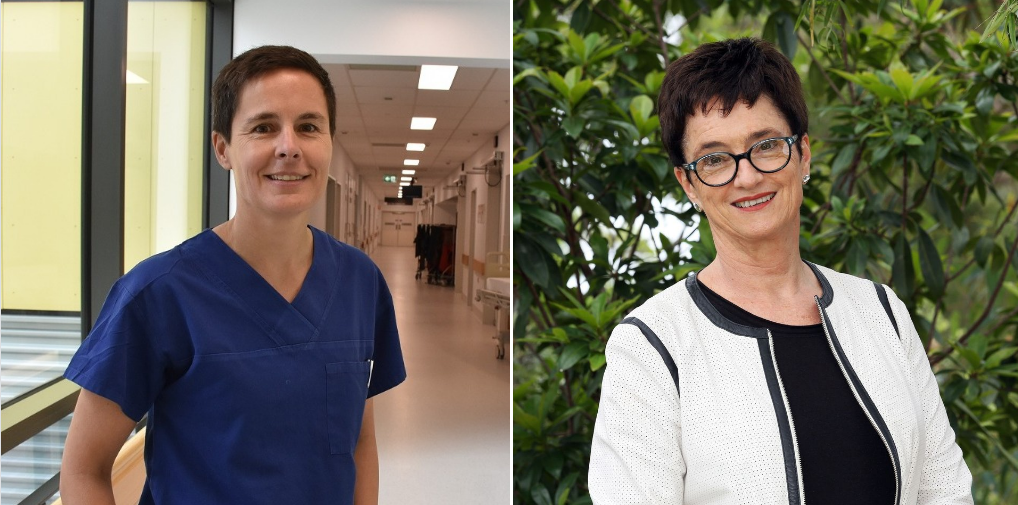 Two of our outstanding Kolling Institute researchers have been recognised in this year's Australia Day honours roll.
Professor Sue Kurrle has been appointed an Officer of the Order of Australia (AO) for distinguished service to medicine as a geriatrician, and to research into dementia and cognitive decline.
Sue works at Hornsby Ku-ring-gai and Batemans Bay Hospitals, specialising in dementia, frailty and falls. She is a key part of the Emmy-award winning documentary series 'Old People's Home for 4 Year Olds'.
Sue is thrilled to receive the award.
"I am still having trouble believing it," she said.
"I am very chuffed, and my hope is that it will help raise the profile of geriatric medicine and dementia, as we have a lot of work to do in this area."
Sue is also the Clinical Director for the NSLHD Rehabilitation and Aged Care Network, and co-chair of the NSLHD Clinical and Quality Council. Sue holds the Curran Chair in Health Care of Older People at the University of Sydney.
"Over the past 30 years, all my research has been driven by problems seen in my clinical practice. This has included elder abuse, falls and hip fracture, frailty, and cognitive decline and dementia.
"I'm also very interested in successful ageing, and work with councils and community groups to raise awareness in this area.
"I'm currently involved in research in the areas of dementia and frailty, and have also been working with colleagues in Vietnam on their National Dementia Strategy."
RNSH interventional cardiologist and Kolling Institute researcher Professor Gemma Figtree has been appointed a Member of the Order of Australia (AM) for her significant service to medicine.
As one of Australia's most high-profile women in cardiology, Gemma is a Professor in Medicine at the University of Sydney, chair of the Federal Government's 10-year Mission for Cardiovascular Health and co-leader of the Cardiovascular Theme for Sydney Health Partners.
Gemma has dedicated her career to identifying the key mechanisms driving heart attack susceptibility. She combines her clinical work as an interventional cardiologist with lab research, involving large studies and clinical trials.
Gemma said she was surprised by the news, but excited the prestigious award was raising awareness of the achievements of the cardiovascular research community in Australia.
"I'm honoured to receive this award. I see it as an acknowledgement of how vital cardiovascular research is and the contribution that it makes to Australian lives.
"There has been a sense of apathy around heart disease, with common perception that it's all solved or understood, and that individuals who suffer events have somehow treated themselves badly. This is not the case."
"Cardiovascular disease is still Australia's biggest killer. This is not an inevitable situation and Australian researchers can lead the way over the next 10 years to unravel answers to the significant variation in individual susceptibility to heart disease and stroke and improve personalised preventative strategies."
Gemma also thanked her family for their continued support, particularly after her diagnosis and treatment for breast cancer last year.
"I owe a massive thank you to my family. I couldn't do any of this without their support, especially during my treatment and recovery."