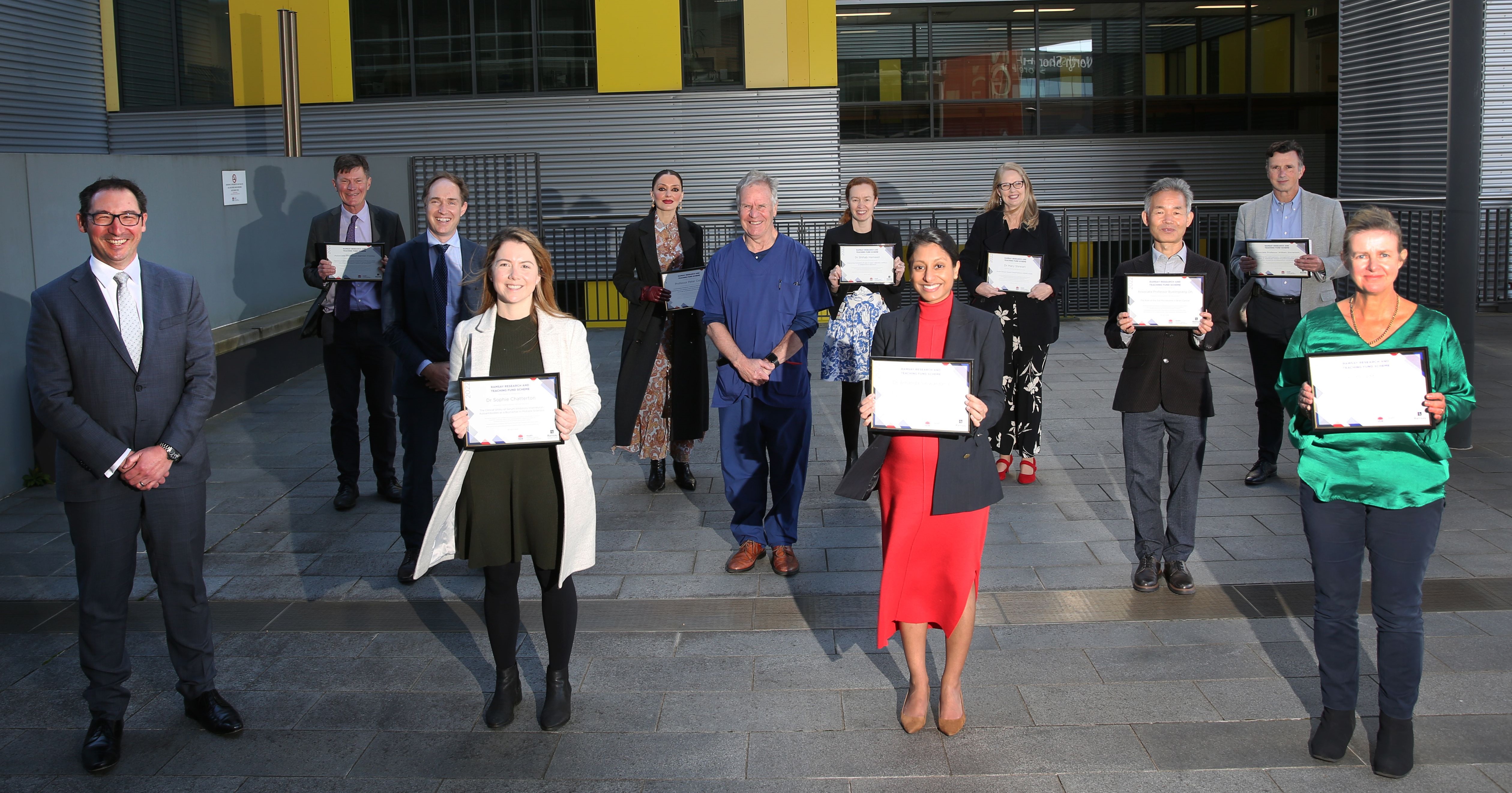 A large collection of research projects will get underway at Royal North Shore Hospital following generous funding through the Ramsay Research Grants Program.
The scheme has directed more than $10 million to research on the campus over the last 19 years.
This year over $700,000 is being invested in a total of 14 innovative studies, all aimed at improving our research impact and the care delivered to our community.
A diverse range of projects have received backing, including studies investigating cancer treatment, renal transplant care and the link between cardiovascular disease and sleep apnoea.
Researchers will also examine new techniques to reduce pain, biomarkers for MS and programs to help clinicians identify and care for those with Fetal Alcohol Spectrum Disorder.
One of the studies will investigate support for adolescents with diabetes as they transition from paediatric to adult services.
Study lead Dr Shihab Hameed said this is often a very challenging time, marked by a deterioration in health and a loss of contact with treating teams.
"Managing the condition requires a big commitment from patients to prevent long-term problems such as blindness, kidney failure, heart attacks, or early death, so it's important to especially support young people as they become more independent and move into adult services," he said.
"Our project has the potential to substantially improve the health of young adults at this critical junction in their lives, and provide lifelong benefits by preventing irreversible damage."
Researchers will also launch a study to gain a better understanding of the perception of the medical forensic examination following a recent sexual assault.
This will be from the point of view of patients who attend the district's sexual assault service, victim-survivors who may not have presented to a service and the general population.
Principal investigator Dr Mary Stewart said with sexual assault reports increasing, it is more important than ever that we ensure we are providing the care that victim-survivors need and that there's a greater awareness of the services provided.
"We hope to demonstrate the benefits of presenting for a health response after sexual assault, including the medical and psychosocial care and an optional forensic service. We also aim to identify the barriers to presenting after sexual assault so that these can be addressed."
A further study will assess a digital behavioural pain management intervention to improve pain relief and reduce a reliance on opioids in patients with rib fractures.
Director of Acute Pain Services Associate Professor Damien Finniss said opioids are a key component of acute pain management, yet there are risks associated with over-reliance, particularly when patients transition from hospital to the community.
"We know that patients who engage with behavioural pain management strategies have improved pain relief and show reduced reliance on opioids, so we expect that this low-cost intervention will help patients with pain transition more safely to the community."